GDP = + 3.5%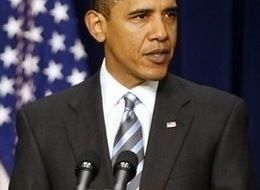 This better than expected number is obviously a positive . Its due to the Obama & Bernanke stimulus – Cash for clunkers, tax cuts, first time home buyers credit, low interest rates etc.
It's the first positive growth in over a year . Since only 40% of the Obama stimulus has been allocated and interest rates should remain low -  the next few quarters should also be positive.
The question becomes when you take the stimulus away what will happen?
Globally the canary in the coal mine is Israel, Norway and Australia. We are a globalized world and these 3 countries have already started to raise interest rates. If their economies continue to grow with raised rates others will follow.
The US does have a specific unemployment problem that will anchor it down longer than other countries. (see below). However, we're getting some real growth abroad, especially emerging markets. Hopefully, this growth will be strong enough to drag the US along with it.
Jobs, Jobs, Jobs
So far the recovery act has saved or created enough jobs to "shave @2% " off the unemployment figures. You can get a breakdown state by state at Recovery.com LINK
You can debate their figures, but a jobs recovery is going to be harder than most predict because
The financial shadow bank crisis created a much bigger hole than most people realize

Globalization will send most new jobs abroad.

Education of American workers/students has not kept pace with technology.


Our huge deficit will limit stimulus needed to create jobs.

Our manufacturing base has been seriously diminished.

STOCKS
AS ALWAYS, DO YOUR OWN RESEARCH BEFORE INVESTING!
| Index | Percentage % | Volume |
| --- | --- | --- |
| Dow | +2.05% | down |
| NASDQ | +1.84% | down |
| S&P500 | +2.25% | down |
| Russell2000 | +2.45% | - |
Investors411 record – 4 1/2 years of beating benchmark S&P 500
(see results for last 1/2 year – click  6/25 & scroll down)
Brown

= repeat statements

Green

= usually bullish statements

Red

= Usually bearish statements
Technicals, Fundamentals & Analysis


The Lon Term Long Term Outlook is back to CAUTIOUSLY BULLISH As mentioned yesterday – When the Long Term Outlook is changed we often go back and forth for a while as stocks move above or below key support levels
The discouraging part of yesterday's rally is THE LACK OF VOLUME . Once again upside moves have little volume and downside moves greater volume. Volume has historically been the #1 confirmation factor of market direction. So this is a very bearish sign
However – The Dollar Rules. Yesterday the dollar moved above the previous days high and closed lower than its low (See chart below). Technical analysts get very excited about a reversal that "engulfs" the previous days move. It fell  over 0.50% which is a significant drop. Investors411  predicted this because it was approaching its  strong resistance level – its 50 day moving average.  As long as the dollar remains below this resistance level - Bearish for the Dollar & Bullish for stocks.
Monitors Question/statement (see comments section of blog)  Sorry I'm not being clear. Yes, I did recommend adding (nibbling) to Brazil and China yesterday (I did) & yes I did lower long term outlook. These ETF's (FXI & EWZ) had dipped more than 5% & were "buy the dip opportunities."
NEUTRAL -  Even though it is a downgrade it is still an overall environment that some ETF's should do well. When  CAUTIOUSLY BEARISH becomes the Outlook – t hat its time to sell. Secondly, as mentioned we are on the cusp of change. Lastly, This market is very difficult to call because the old rules about volume have been cast aside and the dollar now rules.
The Dow is outperforming other major US indexes – This is probably due to the fact that these 30 giant stocks benefit most from the falling dollar (relative to other US companies most of more of their profits come from abroad)
Bottom Line – There are no universal rules in market analysis. Right now the Dollar is trumping volume and all other factors in predicting the direction of stocks and this is quite unusual.
——–
Significant forecasting tools/Indexes for stock markets
(Besides #1 Volume & #2 Reaction to News)
BDI - The Baltic Dry Index measures the flow of goods by price (world trade) .
The BDI is @ 30% off its high (early June) Before that it gained almost over + 630% from its all time low of 663 in Dec. of 2008 (April 2009 high of 4291 )
The BDI rose a modest +27 points yesterday and closed at 3013. Exactly what it lost yesterday. A higher high price on its chart pattern has been confirmed The BDI has rallied almost 900 points since late September. =  Bullish for stocks & world trade right now
——-

The Dollar is currently the #1 forecasting tool . It would be a wild guess to predict he daily moves of the dollar, but longer term fundamentals are clearly negative – the trend of a falling dollar should continue.
$USD - Check out the 6 month chart (to the left) or a multi year chart of the US dollar of the US dollar.
Mantra – Dollar up = US stocks down & Dollar down = US stocks up
US dollar fell a SIGNIFICANT -0.67% yesterday. The dollar closed at $75.96 .  This is almost exactly on its support/resistance level of $76.00 . 
From yesterday – The next important resistance level for the dollar is the falling 50 day moving average (blue line on chart). This is at 76.78 this AM. It's the line in the sand – Best read of the tea leaves is that it will hold. In fact, Investors411 will add to some positions  as we get close to this resistance level.
Past statements -Last year's low was around $71,(March 08 ) so there is a long way to go before the major and very crucial support level is reached . The dollar does have a support level around $74.00( a high from about a year ago – see long term chart)
Positions
The  Positions Section (top of blog) to see all the latest buys and sells
Outside the USA in Emerging Markets (especially China, & Brazil) are much better in the long run - Our problem is one of timing. We can't get a 5 to 10% dip to invest. Looks like we will get at least our 5 to 10% dip now.  Investors 411 should have much larger positions in emerging markets .
Current positions

EWZ (Brazil) – Bought at 69.5 (4% of portfolio)  Now = 20% of portfolio

FXI (China) – Bought at 42.75 (4% of portfolio) Now = 24% of portfolio
GDL = 11% of portfolio
SPX = 20% of portfolio
For traders also have positions in NVS & CSCO
Going to sell some SPX -reasons – Free cash for other investments & take profits

Need more diversity in emerging markets than just China and Brazil

Long Term Outlook

=

CAUTIOUSLY BULLISH



See Changes in STRATEGY, POSITIONS, & OVERVIEW sections of blog
AS ALWAYS DO YOUR OWN RESEARCH BEFORE INVESTING!