"Applauding Death"
The Onion
A quote from The Onion has created a massive controversy.
The words "Jon Huntsman Onion" have 453 references asking about the validity of the quote and article, including the first one from ABC news.
Many thanks to RF who often updates us with the Borowitz Report. The "Huntsman quote" below -
"When I saw the numbers and realized Republicans weren't embracing my message, I breathed easily for the first time in months…They're terrifying. We're talking about people who blame the unemployed for their own predicament and literally applaud the idea of letting those who don't have health insurance die. What would it say about me if they gravitated toward me personally or approved of my political principles?"
The Reality
In the  America I grew up in you cared about your neighbor, community and country.
Today we sanctify greed.
Instead of shared self sacrifice, that person in the voting both could really "blame the unemployed for their own predicament and literally applaud the idea of letting those who don't have health insurance die."
The facts on health care aren't a parody.
We live in the richest country in the world. A country where the 400 wealthiest people have as much wealth as the poorest 150,000,000 Americans or 80% of households.
The Organization for Co-Operation and Development OEDC is 34 nations banded together to promote just what their title says.
Their 2011 Report based on 2005 data show the USA with  far more expensive health care system and we narrowly edge out one other country for dead last in life expectancy. Just like the previous UN study.
********************
STOCKS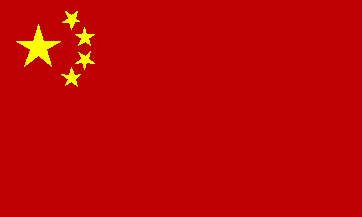 The Bulls are Back
The Cute white bear cub no longer leads the Stock Section of Investors411.
The short term bearish trend could not hold on
China leads and they are going to be around for a while. While US markets have moved @ +20% off their early Oct. lows China has moved @ +40% [FXI] FXI -ETF for 25 Chinese stocks – is on the verge of a breakout.
Yeah, Europe still matters, but China alone counts for 25% of worldwide growth.
"Wall Street Profits at Record Levels So Why Aren't Stocks?" CNBC - CNBC sanctifies greed, so another headline might read "Wall Street Profits are Back So Why Isn't Employment?"
********************
Reading The Tea Leaves
Stocks rallied into the close on some pretty bad Euro/Italy bond data. Rallies in good news put the bulls back in charge – at least for the short term.
Our two forecasting tools remain in NEUTRAL – So there is plenty o room for a move either way.
******************
Positions
Hopefully Long term positions.
SPY -  stop/loss order at  moved up to 122.4 We will keep moving this stop loss order higher as the SPX moves up.
GLD –  A buy the small dip consideration -  DGP is the more risky double long gold ETF. 1/2 position added at 173.85. See yesterday's blog for more. GLD did not dip so only 1/2 position was added. Will add more on dip.
FXI - Old timers to Investors411 will remember this China ETF. It will be added to our portfolio today. Hopefully on a dip. (see above for details)
*******************
Long Term Outlook
3 to 6+ months
CAUTIOUSLY BULLISH
Investors411 has 5 different valuations - BULLISH, CAUTIOUSLY BULLISH, NEUTRAL, CAUTIOUSLY BEARISH, and BEARISH.
Everything written in BROWN is a repeat from a previous day(s)
AS ALWAYS, DO YOUR OWN RESEARCH BEFORE INVESTING
ALL TRADING INVOLVES RISK AND POTENTIAL LOSS OF PRINCIPLE
CHECK ALL DATA, I MAKE MORE THAN GRAMER ERRORS.