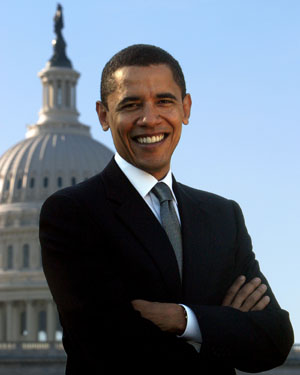 Obama and Jobs
Finally Obama hit it out of the Park on Jobs.
Investors411 has been calling for this for years and Obama delivered last night.
LINK to "A Powerful Obama Speech" by often critic Mohamed el Erian (PIMCO's #2)
LINK to Editorial by Howard Fineman for details. Major point(s)
$447 Billon

plan with central feature a

$250

Billion

for small business

.

Last year small business created

1,600,000

jobs in the USA vs

.

50,000

for major corporations -

LINK

to Joe Sestak editorial

Investors4111 readers all know major corporations (from shadow banks to Apple computer) take every opportunity possible (especially a crisis) to shift jobs overseas.
More people working = more tax revenues = lower deficits.
You have to spend money to make money
This should have been Obama focus in his 2010 state of the Union – Not the deficit and government reduction. My only concern is too little and too late.
_________________
KISS & Stocks
(Keep It Simple Stupid)
If you don't understand a term look in up at Investopedia.com dictionary
AS ALWAYS, DO YOUR OWN RESEARCH BEFORE INVESTING!
DOUBLE CHECK ALL DATA, I MAKE MORE THAN GRAMMAR MISTAKES
| Index | Percentage | Volume |
| --- | --- | --- |
| Dow | -1.04% | low |
| NASDQ | -0.78% | low |
| S&P 500 | -1.06% | low |
| Russell 2000 | -2,05% | - |
_______________
Market Analysis
Focus on Technicals, Fundamentals & HFT's
Shorter Term Outlook.
day/days/week/week+
Willing to bet that now 80% of all trading is programed trading of HFT's and/or pros battling each other in day and swing trading.
Repeat -

Technically we have formed a

double bottom for most major indexes Now major indexes have formed short term higher highs. (see charts of major indexes on right side of blog). Traditional technical analysis says this is bullish. However, fundamentals control what's happening in the long run and the HFT are dominating stocks technically.
Investors411 Technical Forecasting Tools.
The PCR rose  to

1.14

(Above 1.20 is getting Bearish and below 0.80 is getting Bullish)(last two years the highest for PCR is @1.50 and lowest @0.60 – anything approach these levels shows change likely

For more information on PCR

LINK)

0.89 two days ago and today;s 1.14

=

Neutral
(MO) Fell to to

-0.58

(

Rough estimates =-30 somewhat oversold, -60 oversold, -90 OMG oversold)( +30 somewhat overbought, +60 overbought and +90 OMG overbought

)  = 

Neutral
___________________
Reading The Tea Leaves
Our forecasting tools give no advantage to bulls or bears. There is some slight momentum with bulls because of the double bottom and series of higher  highs. NEUTRAL is the key word. Perhaps the calm before the storm. DAX – German stock market (already in bear market territory) down over 1% at 7:30 EST. – Bearish
Longer Term Outlook
month, months,
Repeat Same old mantra

- May 20th

forecast still stands. The May 20th summer forecast has come to pass and now we wait to see the Fed's next move. Add to this Europe is a whole lot worse than previously thought back in May. For the Fed to act significantly – inject more liquidity - I'm afraid we need to see stocks do worse for that to happen
________________
.
.
"Demystifying  and Discussing  Simple Option Strategies"
by JS
CALLS
.
.
Buying calls are a way of taking more upside risk while limiting your downside.


SDS is a 

contrarian

ETF that goes up 2x

when

the S&P go

es

down. It's a decent stock to buy during this "fear" market, as protection.

The price

this week was

$24.56. To buy 100 shares costs $2456 + comm.

Buying this option:

-SDS111022C25 ( Oct 22,2011 @$25 ) costs $2.10 per share = $210 + com per contract. Your downside is $210.  This option is a bet that the S&P will go down dramatically by Oct 22.  SDS at the market bottom of last year July 2010, SDS was $38; at bottom of market in '08, SDS reached $120.

Projected profit if S&P reaches these lows again:

You will start making a profit on this call if the S&P falls 4.5%. If it doesn't fall 4.5% from the current price by Oct. 22, you will lose your

investment.

$38 – $25 (the strike price) = $13 – cost of call option  $2.10 + comm = @$11 per share or $1,100 profit per contract.

If SDS reaches highs of 2008, $120, you'll profit $120-25 (strike price) = 95- 2.10 (cost of option) = 92.99 per share x 100 sh =  $9,299 per contract.

So on $210 bet,  one can profit $1100, up to $9299  if market reaches the recent past lows.  I use these options  as a hedge against stock I'm holding, as insurance. My loss is limited to the $210, my "insurance" premium. Let's me sleep at night.
_______________
Current Positions
Below – Investors411  hypothetical portfolio that should outperform the S&P 500
LONGER TERM POSITIONS
See POSITIONS Section of blog for more on YSL#5.(scroll to bottom)
Until the Fed makes a commitment to more liquidity, its hard to add any unprotected long term position other than buying GLD on dip.
Strategy Outlined – A rough outline – The basic strategy is to buy the dip. Most crucial to this is our MO chart. Start buying when the MO dips to @-60 and add to positions if the MO goes lower. If the MO reaches +60 you either sell if still holding a position or short stocks (use puts or ETF's that short stocks) This situation (@+/- 60) has occurred a bit less than once a month over last two years
Depending on what you invest in and if your an investor or trader you hold or sell. Examples –
Shorter term traders – Sell 1/2 after 5 to 10% gain and can let the rest ride and become a longer term investment or until the MO approaches +60

Shorter term traders – YSL#5 – Is more suitable for your investment style

Shorter term Investors – Should use Puts and calls to leverage risk. Also a "protection" option for longer term investors in bad markets.

Longer term Investors – Should only invest if the long term outlook is NEUTRAL. Your chances of success are better with a CAUTIOUSLY BULLISH outlook.

Longer Term Investors – More likely to use Dividend stocks/ETF, but can use YSL's.
Investors411 has just started using the PCR as an investment tool and will advise on how it mixes with the MO.
For now extremes in the PCR (+1.50 & – 0.60) are sell and buy point.

Remember how these charts (MO & PCR) mix and the Long Term Outlook is NOT and exact science, but Reading Tea Leaves.

If you backtest results over the last two years you will find this a very successful method. But markets change and to will strategy.
NLY - Annaly Capital Mgt. Ultra high dividend stock –a 14% dividend
I still have a Put position to protect NLY. (strike price $17.00 for 3rd Friday in Sept) Also puts on other dividend stocks.
GLD – (Long Gold ETF)  Bought at 167.05 last week – a half position. GLD closed yesterday at 181.81. (I owe readers a column on this – hopefully Monday)  There are simply too many calls out there on GLD. Ripe for a bear raid by HFT's. On other side – I believe it is likely that China is secretly buying tons of gold. If you have big position here I might take some profits.
Disclaimer - Personally I own  a group of dividend stocks including NLY, SNH, KMP, MO, HTD, ABV & AGNC and a few other smaller positions I have puts on over half of dividend stocks I own. I also use leveraged ETF's TZA & SDS to minimize downside risk I buy everything in the hypothetical Investors411 portfolio. I will be purchasing additional YSL #5 stocks when we have a lower MO.*
_______________
Long Term Outlook
(for US stocks only – not our economy)
*The most important foreseeable fundamental factor in determining the log term stock outlook is what The Fed (Bernanke) does to impact money supply (example – a new QE#3)
NEUTRAL*
*Investors411 has 5 different long term valuations - BULLISH, CAUTIOUSLY BULLISH, NEUTRAL, CAUTIOUSLY BEARISH, and BEARISH.
* Everything written in BROWN is a repeat from a previous day(s)
AS ALWAYS, DO YOUR OWN RESEARCH BEFORE INVESTING
ALL TRADING INVOLVES RISK AND POTENTIAL LOSS OF PRINCIPLE