.
Financial Amnesia
.
Old FT Front Page
Since the Editorial boards of the vast majority of US financial journals have yielded to their advertisers or the corporate oligarchy, few papers/jorunals stand out.
One is the Financial Times.
This AM the FTimes is running a story accusing   Wall Street of  "collective amnesia" Investors411 readers know that this collective amnesia is purposeful and enacted so profit can be further privatized and the conseuences (risk) can be further socialized.
"Financial amnesia disarms individuals, the market and the regulator," … "It causes risk to be mispriced, bubbles to develop and crises to break."
.
****************
.
Politicizing Science
Michael Mann
We have had an all out attack on science that perhaps stated with trying to prove Cancer had no relationship to cigarette smoking.  They were, for the most part unsuccessful then, but that was decades ago.
Now, Cherry picking data and using a massive political and media machine a corporate oligarchy tries convince an American public that the opposite of science fact is true.
Michael Mann in a TED/PSU lecture/video clearly proves how its done over climate change.
The same kind of McCarthyism is happening in the USA with everything from climate change to evolution to financial meltdown
Quite simply
Ethics and morality are being assaulted by
GREED
.
*********************
.
The Dark Side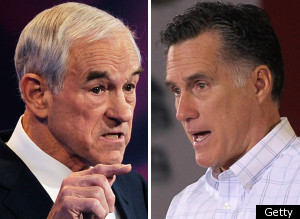 Ron Paul
&
Mitt Romney
Last week Investors411 went over the bright side of Ron Paul. This short video shows the dark side.  The new Iowa front runner proclaims 15 things that are "unconstitutional"
Here's a sample from Right Wing New's John Hawkins on the national Republican front runner  "Why Mitt is unelectable."
.
********************
.
.
STOCKS
.
Wall Street Bull and OWS Symbol
3D Stock Analysis
Scroll down at this link for more
Repeat from last week - The Bulls are Back - Yesterday marked the second technical confirmation of  Torrid Tuesday US equities held onto or added to their gains.
Major news story out of Europe is the significant auction of Italian bonds this week LINK Early indications (falling price of the 10 year Italian T bill) show investors buying Italian bonds.
Oil prices are moving higher. Commodities have a significant positive correlation to stock prices. Oil's move is due to trouble in both oil rich Iraq and Iran.
DBC is the ETF that tracks "overall commodities". It was up a significant 0.44% yesterday – A bullish move.
_________
The accuracy of Investors411 forecast is due to the realization that equities are currently being moved by politics and central bank manipulations  is more significant than traditional fundamental and technical factors
__________
Overnight Data From Europe
Germany's DAX
Fell over 1% at open and at +0.00% at –  at 6:40 AM EST
DAX at  0.03 % at 8:45 EST
Italian 10 year bond
Opened at 7.01% – 2:30 AM EST
Fell to 6.67% at 6:45 AM EST
Italian bond at   6.86% at 8:45 AM EST
.
********************
.
Paul's Corner
Many stocks are doing well near the end of the year as the window dressing continues. Looks like Italian bond auction is going well and this good news and good for our market. Tuesday the Oil & Gas Exploration & Production group was 2nd in the high demand group search, here are the top stocks in the group for the day.
ATPG, END, EPL, FXEN, KOG, MHR, REXX, VQ
YSL 7 Chart Review
SIMO – All indicators green, buy any dip up
HLF - just below the 200
TSCO – sitting on the 50, basing, mixed HGSI indicators
DLTR – break out of 3 week base, lower than normal volume, buyable
CMG – most indicators green, buy any dip, mediocre food.
RL – Continuing down trend, needs a series of higher highs before any buy
IMAX – sitting on the 50,  woof!
FTK – continues to climb with the oil patch, all indicators green, buy any dip
DECK – no comment needed
SWI - chart declining, NOT a buyable dip
IBM – Cramer recommended IBM, ask him if it's buyable
HANS – sitting on the 50, Force index is declining
AKRN – All indicators green, buy any dip
MA – buy any dip
CATM – down -2.91% but within normal trading range, perhaps a buy the dip, pocket pivot signal last Friday
Stocks Recently Mentioned In The Blog & Comments Section
BKI – broken out of a two month base, slightly extended, buy any small dip.
CVX - Extended, nearing resistance @ 109
KOG – broken out of a short 3 week base, extended, all indicators green.
Disclaimer – All comments for education only, no buy or sell recommendations are intended. At time of this writing I own several of the stocks mentioned.
********************
.
Reading The Tea Leaves
.
'
Our #1 technical forecasting tool, the McCellan Oscillator (MO) rose to +42.44 . 50DMA at +5.02 = NEUTRAL/bearish
We're a bit moderately overbought, but no where near clear reversal territory. Since the 2009 meltup the MO has one time reached =100 and 5 times gone over +80.  4 of those times since June.  Therefore, there is some room for stocks to move higher before encountering resistance.
See last weeks Investors411 for all the other bullish factors influencing the market this week.
Traders - Season factors and a not yet overbought MO, shows there is time to go long, but the window is closing as the MO goes higher.
Investors - Those who need to make adjustments because of long term gains or losses will probably have the wind at their back till the last trading day of the year on Friday.
This year Investors411 emphasized Dividend producing stocks and ETF's.  The two streams of income…
Dividend stocks have
Out performed the S&P 500 significantly this year.
Congratulations!
********************
.
Longer Term Outlook
3 months+
.
In the last  6 months there have been at least a dozen moves of 5 to 20% one way or the other for major indexes. Investors411 has changed its outlook between Cautiously Bullish and Neutral far less.  This has been a difficult market to call.
The loan program of the ECB to over 500 European banks seems to have offer some stability to stocks.  This was larger than the program after the 2008 meltdown.
The bulls are back
CAUTIOUSLY BULLISH
.
Investors411 has 5 different valuations - BULLISH, CAUTIOUSLY BULLISH, NEUTRAL, CAUTIOUSLY BEARISH, and BEARISH.
Everything written in BROWN is a repeat from a previous day(s)
AS ALWAYS, DO YOUR OWN RESEARCH BEFORE INVESTING
ALL TRADING INVOLVES RISK AND POTENTIAL LOSS OF PRINCIPLE
CHECK ALL DATA, I MAKE MORE THAN GRAMMAR  ERRORS.