More than Just Wall Street Horrors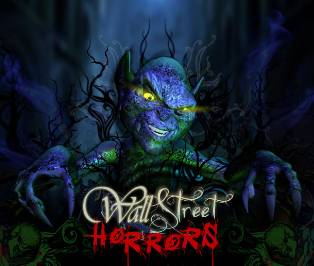 Photo from SeekingAlpha.com
Wall Street
Let's call it the Halloween Horrors (See analysis below under stocks)
Mideast

Afghanistan – The run off election process in Afghanistan has broken. The challenger Abdulla Abdulla has withdrawn from the process.  The UN, as well as most of the world, determined that the first election was corrupt. The current president refused to even change the head of the Afghan Election Commission who was in charge of the corrupted election so the Abdullah Abdullah resignation is understandable.  This leaves the obviously corrupt Karzi as the only candidate and the future partner of the USA.  Story from BBC LINK
Latest news on tube is that there will be no runoff election .

Pakistan The UN (development agencies) is pulling out of Tribal areas. Story from Pakistan's Dawn newspaper LINK Hillary Clinton's recent trip to Afghanistan reviewed by Pakistani newspapers – Reviews basically NOT favorable – "White Goddess Should Leave Pakistan " LINK Deterioration in Pakistan continues and another massive terrorist bombing LINK

Turkey/Iran – This may come as a shocker, but Turkey, who is seeking NATO membership, seems to be taking a pro Iran stand when it comes to nuclear development. Al Jazeera story (Remember AJ has no reason to have a pro Iran bias – AJ is Arab & pro Sunni and Iran is Persians & pro Shia) LINK
Bottom Line – Nuclear weapons in the hands of terrorist is something no one wants.  But the more we try to nation build the worse it gets. Let's accept noble prize winner Joe Stiglets estimate that so far our nation building has/will end up costing us almost $3 trillion.
How much is it going to cost to turn tribal Afghanistan from an opium (heroin #1 economic product) to a viable state?

How much is it going to cost us to maintain Iraq? Remember the Iraq government along with Hezbollah and Hamas was the first to recognize Ahmadinejad. The two main Shia religious leaders – Sistani, refuses to even speak with Americans and Sadr lives in Iran.
How much is Pakistan – almost 3 times larger than Iraq & Afghanistan combined going to cost?

Crossroads moment for Obama – Adding more troops and nation building in the middle of the worst recession since the Great Depression. Can we afford the trillions it will cost? Wouldn't it be better to economically help Pakistan more right now than have to nation build their later.
Jobs, Jobs, Jobs
The mantra for Investors411 is that job creation is going to be even slower this time than after any other recession. This recession is bigger and badder.  The new jobs from American companies are going to first be in countries with growing middle classes like India, China Brazil and smaller countries – Cheaper labor and you are closer to a growing market.
Nobel Prize winning economist Paul Krugman in today's NYT offers a short term solution LINK
STOCKS
AS ALWAYS, DO YOUR OWN RESEARCH BEFORE INVESTING!
| Index | Percentage % | Volume |
| --- | --- | --- |
| Dow | -2.51% | up |
| NASDQ | -2.50% | up |
| S&P500 | -2.81% | up |
| Russell2000 | -3.01% | - |
Investors411 record – 4 1/2 years of beating benchmark S&P 500
(see results for last 1/2 year – click  6/25 & scroll down)
Brown

= repeat statements

Green

= usually bullish statements

Red

= Usually bearish statements
Technicals, Fundamentals & Analysis
Volume the #1 historical confirmation factor is telling everyone

- GET THE HELL OUT.

However, the dollar still rules

.

The Long Term Long Term Outlook is back to NEUTRAL As mentioned last Wednesday – When the Long Term Outlook is changed we often go back and forth for a while as stocks move above or below key support levels
A falling dollar helped stocks move higher under Bush and its doing the same under Obama . (Check out weekly stock charts of S&P 500 & The Dollar for last 5 years) This inverse relationship between stocks and the dollar was quite different before Bush. (more on this later)
Lots of major economic events this week – The Fed meets and October's unemployment # comes out Thursday are the big events.

FEARLESS FORECAST -  I've never seen volume be so huge on the downside days and the markets not continue to fall.  However, right now the dollar rules. It looks like its resistance level for the dollar (see below) will hold. Still downside risk is growing.
Investors411 has taken profits on its (20% of portfolio) position in the SPX and short term TRADERS might want to take a little of some other positions off the table (FIX & EWZ) in a rally. – There is NOTHING wrong fundamentally with these ETF's.  In fact, the BDI is bullish,

Fundamentally, long term I see the dollar falling and technically it looks as if the resistance level will hold. This is good for stocks in the short term – next  month or two.
I'd rather have some more cash to buy any possible major sell off.
Long term – Bearish on the US economically. The mess in the Mideast could deteriorate rapidly and the long term cost are astronomical, especially considering the deficit & the recession. We still have NOT changed the same unregulated "free market" system that caused the financial meltdown. Agree with Krugman on stimulus/unemployment. Think things will hold up till the dollar reaches the low it had under Bush or the Mideast erupts.
——–
Significant forecasting tools/Indexes for stock markets
(Besides #1 Volume & #2 Reaction to News)
BDI - The Baltic Dry Index measures the flow of goods by price (world trade) .
The BDI is @ 29% off its high (early June) Before that it gained almost over + 630% from its all time low of 663 in Dec. of 2008 (April 2009 high of 4291 )
The BDI rose a significant +90 points Friday and closed at 3103. . A higher high price on its chart pattern has been confirmed The BDI has rallied almost 900 points since late September. =  Bullish for stocks & world trade right now
——-

The Dollar is currently the #1 forecasting tool . It would be a wild guess to predict the daily moves of the dollar, but longer term fundamentals are clearly negative – the trend of a falling dollar should continue.
$USD - Check out the 6 month chart (to the left) or a multi year chart of the US dollar of the US dollar.
Mantra – Dollar up = US stocks down & Dollar down = US stocks up
US dollar rose a SIGNIFICANT +0.52% yesterday. The dollar closed at $76.36 .  
From yesterday – The next important resistance level for the dollar is the falling 50 day moving average (blue line on chart). This is at $76.74 this AM . So dollar is 0.40% away from major resistance. It's the line in the sand – Best read of the tea leaves is that it will hold. In fact, Investors411 will add to some positions  as we get close to this resistance level.
Positions
The  Positions Section (top of blog) to see all the latest buys and sells
Friday – Going to sell some SPX-reasons – Free cash for other investments & take profits
Long term investors should realize that positions like EWZ & FXI are going to have more dramatic moves than American stocks.

Long Term Outlook

=

CAUTIOUSLY BULLISH



See Changes in STRATEGY, POSITIONS, & OVERVIEW sections of blog
AS ALWAYS DO YOUR OWN RESEARCH BEFORE INVESTING!