What's Up? Mullah's at war – Split in Shia Muslim Orthodoxy – Obama's financial Fix – Change in Market Outlook & Why – Iran want's nukes – IAEC's #1 – The dollar, BDI & other forecasting tools – Reading the Tea Leaves and more.
Major Develops in Iran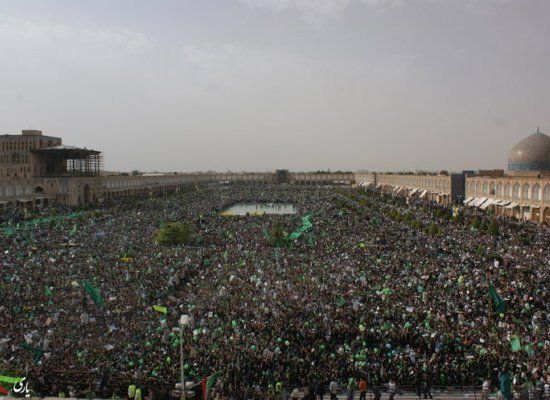 photo of yesterday's opposition demonstration -Huffington Post
List of Major Devlopments
The "Assembly of Experts" Top Mullahs in Iran that choose the Supreme Leader will hold an "Emergency Meeting"
Massive demonstration again yesterday (see photo) More scheduled


Continued violence/deaths and signs that some elements of Army are supporting/protecting demonstrators.

The most Senior Ayatollah is backing the opposition.


It's like the cardinals of the Roman Catholic Church split into two large different warring faction. Perhaps like when Martin Luther and the Protestant reformation split Christianity centuries ago. Remember this is the Shia branch of Islam.
The three key sources continue to be The Huffington Post's live blog . Andrew Sullivan's blog and the BBC .  News breaks there well before cabal or networks. The first two are 24 hours a day bringing live twitters and videos.
One Caution – Like many I've been caught up in the "fascist" oppression of the Iranian people. (one of your posts – "One suggestion. Instead of calling Ahmadinejad a holocaust denier, why not label him a fascist beast who would kill anyone from Israel to his own people to rule the world." )
What if the opposition wins and still wants nuclear weapons? How different are they from their predecessors?
Iran wants nukes – Mohammed ElBaradei – Nobel Prize Winning head of International Atomic Energy Commission.
New Financial Rules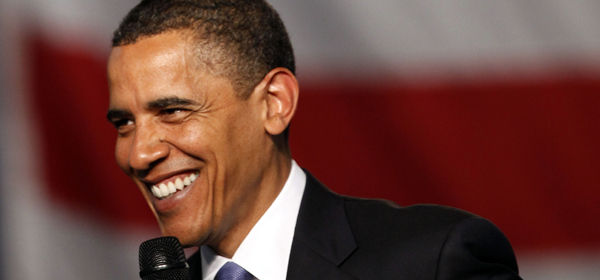 Obama is announcing the new financial rules and regulations today. Lots of it has been already leaked. This is just a start, but at first blush it looks like they are weaker than many expected . NYT's lead story on this.  Basically think economist Robert Reich has clearly defined the changes we need. "The Three Changes We Need" is his Tuesday, June 16th editorial.
Sorry, have not spent enough time on analysis and time is short (more tomorrow)
This is just the start – Congress is going to debate this over the summer.
STOCKS
AS ALWAYS, DO YOUR OWN RESEARCH BEFORE INVESTING
| Index | Percentage % | Volume |
| --- | --- | --- |
| Dow | -1.25% | up |
| NASDQ | -1.11 % | up |
| S&P500 | -1.27% | up |
| Russell2000 | -1.58 % | - |
-
Technicals & Fundamentals
Markets took a less sever, but still significant hit yesterday. Again the volume was below average. (The NASDQ was close to average) Volume is NOT confirm the breakout of the trading pattern over two weeks ago and volume has not confirmed the move back into that trading patten. The benchmark SPX (S&P 500) closed at 911 and has several significant support levels around 900. (see charts)
Significant forecasting tools/Indexes for stock markets
$USD - Repeated statements in brown – The dollar is the index to watch You could write a book on the dollars influence on everything but for us the bottom line right now is – When the dollar goes down-stocks and oil prices go up and visa versa. After two significant days where the dollar was up a total of over 2% it fell -0.58% yesterday The dollar broke to higher through a resistance level (see chart). Investors 411 mantra is Dollar rallies = Oil & Stock prices fall. Yesterday was one of the rare days this did NOT happen.

XLF - The ETF that tracks financials (mostly shadow banks ) have been stuck in consolidation for over 3 weeks. -1.73% in increased but weak volume

WTIC – Oil prices down -0.21% yesterday. Closed at $71.15
BDI - The Baltic Dry Index measures the flow of goods (world trade). 24 up days in a row, 6 down day in a row, & now a 4 day rally. Bullish sign.
Reading the Tea Leaves
Monday's lead statement - Expect a tired low volume market to retreat this week . This technically still looks like a market that just got too over extended – went up too far too fast and needs a breather.

The rising dollar is technically the most important influence on stocks. The correlation between the dollar rising and stocks doing the opposite is perhaps greater than 80% over the last few months.
Because we have fallen back into the old consolidation pattern, technically we have had a failed or false breakout. Therefore the Long Term Outlook is changed back to NEUTRAL
You have a Grand Central Station of support levels all converging around SPX 900. SPX now at 911. Then the last line in the sand the May low @875 Taking out  these levels would be a bearish. If 900 falls expect 870/875.
NB – Volume is confirming Nothing. So it looks like the support levels will hold. View this as an opportunity to buy (especially for traders) Longer Term investors IFN (India)  is beginning to look like a buy the dip opportunity. Strong volume is the enemy of bulls.
CAUTION – "This is not your parents buy and hold forever market" We have moved away from the edge of the financial cliff, but the long term structural problems still exist in the world's # 1 economy and fixing those is going to hurt economically.
Long Term Outlook

=

NEUTRAL



See Changes in STRATEGY, POSITIONS, & OVERVIEW sections of blog
AS ALWAYS DO YOUR OWN RESEARCH BEFORE INVESTING