Investors411 record

– 4 1/2 years of beating benchmark S&P 500
-



Financing Health Care
Here's the "Pelosi" or House Plan costs It has a direct impact on 1.2% of Americans.
1% increase on those earning over 280K to 500k
1.5% increase on those earning 500k to 1 million
5.4% increase on those earnings over 1 million.
The nuts and bolts (lower costs & greater choices) of the plan explained here
Bottom Line – The growing income inequality is one of the major economic problems that has done  seriously harm to this nation.  No matter what you feel about this imperfect plan the Republicans had 8 years and did nothing while health care prices skyrocketed. The Democrats and Obama are moving in the right direction.
Knowing that heath care costs are covered, 10′s of millions of Americans will be more likely to spend money.
Sotomayor Hearings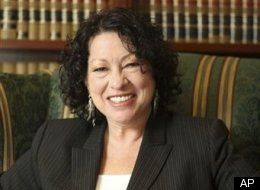 The Supreme court has become a highly charged political entity. The 5-4 vote for President Bush in 2000 proved this beyond any doubt.
So naturally the Sotomayor hearings are a circus of political correctness. The OWMP (Old White Men's Party) or Republican's are further alienating themselves from America's growing non white community by going  after an eminently qualified Hispanic women jurist. In the NYT Maureen Dowd has a column appropriately  entitled "White Man's Last Stand" here
Waiting Game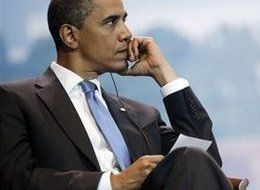 Huffington Post photo
The NYT has an editorial that reflects similar views of Investors411 over these past month. Why is the Obama administration waiting to act on some critical economic factors? See editorial here
STOCKS
AS ALWAYS, DO YOUR OWN RESEARCH BEFORE INVESTING!
| Index | Percentage % | Volume |
| --- | --- | --- |
| Dow | +0.33% | down |
| NASDQ | +0.36 % | down |
| S&P500 | +0.53% | down |
| Russell2000 | +0.56% | - |
Investors411 record – 4 1/2 years of beating benchmark S&P 500
(see results for last 1/2 year – click  6/25 & scroll down)
Technicals and Fundamentals
Brown

= repeat statements

Green

= usually bullish statements

Red

= Usually bearish statements
Markets moved slightly higher after Monday's big gains in reduced volume. A Bullish confirmation signal
Financials are probably going to continue their charmed existence, because t he Obama administration & the Fed has deemed the big ones too big to fail and they keep kicking the can down the road on any major fix of the problems that created the economic meltdown.

Intel's earnings report  was a grand slam . Intel is the mother of all chip stocks and chips are the picks and shovels of technology. Therefore, this is a fundamental sign that technology is full of "green shoots," (green shoots is an overused term that of signs the recession is receding) At least technology is one sector of the worldwide economy moving forward.

Significant forecasting tools/Indexes for stock markets
BDI - The Baltic Dry Index measures the flow of goods (world trade) As predicted for the last two days the BDI has turned back and yesterday mover significantly (3+%)  higher. So the prediction on Monday about a bullish turn has come true.  Bulls Rule momentum
In a nut shell the BDI is
short term

-

turning bullish




mid term

–

clear bearish pattern

long term

- bullish pattern

$USD - The Dollar is still comfortably in its in its 5+ week long consolidation pattern between $79+ and 81+.
—–
Monday's Fearless Forecast for week – So expect a rise with some financial stocks reporting early in the week and that rally to get tempered later in the week Intel surprise is a strong fundamentally Bullish factor
Changing Long Term Outlook back to NEUTRAL – Both the BDI (world trade) and technology are green shoots

Our Positions
Intel earnings positively impact four positions
IFN – India We outsource much of our technology to India.
QLD – This in its own right (not part of the "the Hedge" trade) becomes a buy the dip trading opportunity again
FXI – Benefits less directly. But anything that helps the US helps China more.
The Hedge – This should certainly help the QLD or tech part of this trade.
Personally I'm adding to positions early this AM and/or on any dips. (5% to 10%) addition.
This doesn't mean that the worldwide recession is out of the woods – there are some long term problems that are no where near solved – but Intel's news and the BDI turn should really  juice stocks.  The benchmark S&P 500 is at 905 and the next resistance level is 930 then the yearly high of 956. Rally ho
Note change in Long Term Outlook up ANOTHER level to CAUTIOUSLY BULLISH
Long Term Outlook

=

CAUTIOUSLY BULLISH



See Changes in STRATEGY, POSITIONS, & OVERVIEW sections of blog
AS ALWAYS DO YOUR OWN RESEARCH BEFORE INVESTING!