Investors411 Has Returned from Summer Hiatus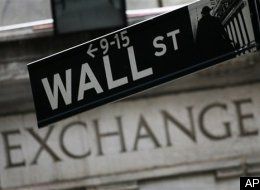 Economic Outlook /Stocks
Late last week the US GDP figures came in better than expected, a -1.0 %. The expected number was -1.5% . This number while not positive should be compared to the previous quarters -6.4 % and the loss in the quarter before that of about -5.7% .
Clearly back  in September it looked like the US and the world's economy was headed over a cliff. That no longer is the case. "In short, the recovery act turned this quarter's economic performance from disastrous to merely bad." See data/story here
The economic stimulus that the Fed and the Obama administration delivered has turned the tide. The economics have improved dramatically. Since our government's stimulus plan is back end loaded and only @ 25% has been allocated, the economic picture should stabilize or improve in the coming quarters.
Consensus outlook is for moderate growth next quarter/year that should turn positive.
China's GDP has also rebounded. Their economic low was a +6.1% in the first 1/4 of 2009 and is now at a better than expected +7.9% in the latest quarter.  Remember their stimulus package was far greater than ours when measured against GDP ( from memory something like $585 billion on a GDP of 4 trillion vs. UA 780 billion on GDP of $13 trillion.) Businessweek story here
So the world's two most important economies are rebounding.
Apologies to the European Union whose combined countries have a slightly larger GDP than the USA. On the whole they are on par with the US. There expected to have a loss in 2009 of -1.8 % and a relatively minor rebound in 2010 of +0.5% These figures/projections are obviously far more consistent with the USA than China.
Bottom Line – China is once again going to outperform the other major economies of the world. Those countries like South Korea, Singapore, India and Brazil (see Positions section of blog) will continue to outperform the USA. All these countries benefit from the mega trend of globalization . (Will fill in details in upcoming updates.)
Jobs/Jobs/Jobs
In the up coming year or two the employment picture should like the economy brighten because of the stimulus .We are now losing jobs at the rate of about @ 400,000 a month (compilation of May & June) vs. @ 700,000 (Jan & Feb.) The overall figure will grow. However, as more of the stimulus kicks in this figure should fall.  Most estimates have unemployment going up to 10% this year, however the rate of unemployment is dramatically declining. The figures for July come out  Aug. 7th.
Like the small recession in the beginning of the Bush administration it will take a long time for the jobs picture to improve . What happens is that companies lay off US workers and tighten their belts in a major recession.  When it comes time to hiring back workers they do it where they find the cheapest labor – abroad. This is one result of the mega trend globalization (See Overview section of blog)
The "Giant Sucking Sound" (Ross Perot's term) is middle class and working jobs going abroad. However, for a year or two the stimulus will help. It's NOT all roses and sunshine but –  American companies will do far better than American workers. Foreign countries will continue to outpreform the USA.
STOCKS
AS ALWAYS, DO YOUR OWN RESEARCH BEFORE INVESTING!
| Index | Percentage % | Volume |
| --- | --- | --- |
| Dow | +0.19% | down |
| NASDQ | -0.29 % | down |
| S&P500 | +0.07% | down |
| Russell2000 | -0.20% | - |
Investors411 record – 4 1/2 years of beating benchmark S&P 500
(see results for last 1/2 year – click  6/25 & scroll down)
Brown

= repeat statements

Green

= usually bullish statements

Red

= Usually bearish statements
Technicals and Fundamentals
The S&P 500 joined the NASDQ in significant multi day volume confirmation of its price move last week
Off had, I do not remember US markets being this over bought. Just from a pure technical point of view it looks like rally has run out of steam. But there are an army of investors still waiting to buy the dip.
Big news is jobless figures for July come out on Friday.

Significant forecasting tools/Indexes for stock markets
BDI - The Baltic Dry Index measures the flow of goods (world trade) It looks like we could be forming another lower high and that would reinforce the mid term bearish pattern . 2975 is the major support level and the BDI closed at 3320 – down last two days. As long as we hang in above 2975 stocks should do well.
In a nut shell the BDI is
short term

–

Neutral

(perhaps bearish trend starting)




mid term

- 

Bearish pattern

long term

- Bullish pattern
.
$USD - The Dollar went down and tested its major support level all last week . The last remaining support level is the June lows at @78.4. . Breaking this support would be very bearish for the dollar and bullish for stocks. We broke that support on Friday and dollar now at 78.29. Bullish for stocks
Fearless Forecast
The FF did not get its "stabilization week" as stocks moved moderately higher. Technically conditions are still way overbought .
The dollar slipping (closing) below major support on Friday is bullish for stocks. Even though markets are overbought and oil prices rising to yearly highs (in large part because of dropping dollar) it looks like another rally week.

Buy the dips of trending sectors.

Positions
The whole Positions Section has been revised (Click on "Positions" at top of blog). Check it out
Buy the dips of recommended ETF's (see Positions)
Adding to QLD , FXI and EWY (Korea) on dips.

Long Term Outlook

=

CAUTIOUSLY BULLISH



See Changes in STRATEGY, POSITIONS, & OVERVIEW sections of blog
AS ALWAYS DO YOUR OWN RESEARCH BEFORE INVESTING!