LOL Funny - Saturday night's White House Corespondent's dinner.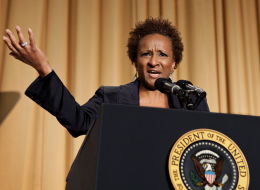 Obama could make it as a late night talk show host. Some real zingers at Republicans, the press and his own administration. You can view it all on C Span -link here or the huffington post  Obama starts at about 14 minutes into the video.
Comedian Wanda Sykez roast of  Obama, his administration, Palin etc. directly follows. She really nails Rush Limbaugh. She also brings down the house.