Making YOU money
$$$$$$$



Mega Trends, Investments. Fundamentals, Technicals, Economic and Politics all interact. Checkout OVERVIEW LINK section of blog. You can agree or disagree with the politics, but you can't argue with the results.
FXI -our #1 position up over

50%

this year
EWZ – our #2 position up over

100%

this year
GLD – our #3 position – up over

20%

this year

5 year record of beating the benchmark S&P 500

See position section of blog below


American's Just Don't Get it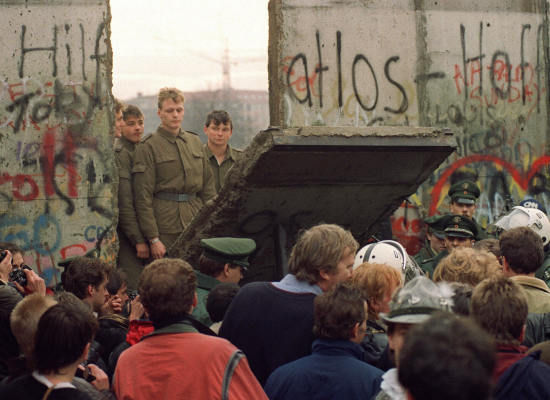 From Huffington Post – Fall of Berlin Wall
I don't know if its ego, religious zeal, stupidity, greed or whatever.  We are totally out of step with the rest of the world on lots of major issues. One issue is especially relevant – 20 years after the fall of the Berlin Wall where supposedly Capitalism triumphed -
The BBC asked – Is Capitalism Working? Here's the results from from 29,000 people in  27 countries – LINK
11% yes capitalism is working well.
majority believe capitalism needs more regulation and reform – obviously not many members of the US congress seem to agree/
23% believe it is fatally flawed.
YOUR Comments
Checkout recent posts by Sherwehe, Bob Sadinski (always passionate), & D .  Sherwehe has an excellent follow up to what's happening to our financial system. LINK
D worries "are our investments safe." Short answer is always NO. Nothing is absolute. Israel could nuke Iran tomorrow. But the mega trends continue
Right now, in the short term, its starting to be is a better time to take profits than add to positions.
STOCKS
AS ALWAYS, DO YOUR OWN RESEARCH BEFORE INVESTING!
| Index | Percentage % | Volume |
| --- | --- | --- |
| Dow | +2.03% | up |
| NASDQ | +1.97% | up |
| S&P500 | +2.22% | up |
| Russell2000 | +2.06% | - |
Investors411 record – 4 1/2 years of beating benchmark S&P 500
(see results for last 1/2 year – click  6/25 & scroll down)
Brown

= repeat statements

Green

= usually bullish statements

Red

= Usually bearish statements
Technicals, Fundamentals & Analysis
Another major rally in weak anemic volume
McClellan Indicator LINK Investors411 is going to include this forecasting tool far more often. There are other indicators that tell if a market is overbought or oversold, but this one is easy to understand and is really working well right now.
Key to chart – 0 is neutral and when you get to @ +60 you are overbought and approaching-60 you are oversold)( buy at oversold and sell at overbought) We are going to use this chart a lot more. Yesterday the index moved from @-10 to +20
As stated many times before The new #1 forecasting tool is what happens to the dollar.= Yesterday the dollar dropped was huge so the stock market rally

FEARLESS FORECAST FOR WEEK -  It looks like we are in rally mode . The dollar rules and yesterday it fell to its major support level. Usually a major support level at least temporarily halts any fall. However, last week India spooked the entire investment world by buying $7 billion in gold. This has put added pressure on the dollar that basically crashed yesterday. Best guess – we hang on for a while but dollar falls and stocks rise.
——–
Significant forecasting tools/Indexes for stock markets
(Besides #1 Volume & #2 Reaction to News)
BDI - The Baltic Dry Index measures the flow of goods by price (world trade) .
The BDI is @ 18% off its high (early June) Before that it gained almost over + 630% from its all time low of 663 in Dec. of 2008 (April 2009 high of 4291 )
The BDI rose a significant +87 points yesterday and closed at 3480. We look to be starting another major move higher. A higher high price on its chart pattern has been confirmed The BDI has rallied almost 1400 points since late September. =  Bullish for stocks & world trade right now. Especially good for our positions in FXI & EWZ
——-

The Dollar is currently the #1 forecasting tool .
$USD - Check out the 6 month chart (to the left) or a multi year chart of the US dollar of the US dollar.
Mantra – Dollar up = US stocks down & Dollar down = US stocks up
US dollar dropped a HUGE -0.92% yesterday. The dollar closed at $75.06 .  This is directly above its, line in the sand, support level.
From last week – The next important resistance level for the dollar is the falling 50 day moving average (blue line on chart). This is at $76.45 this AM . The support level is a t @$75.00 Both are important lines in the sand. A breakout on either side will move US equities in the other direction and the world will follow.
Positions
The  Positions Section (top of blog) to see all the latest buys and sells
Sorry have not had a chance to update this in over a week .

Investors
FXI – China – (now 25% of portfolio) At new high – up over 50+% this year
EWZ- Brazil – (now 20% of portfolio) At new high – up over 100+% this year
GLD (now 11% of portfolio) At new high – up over 20+% this year
Comments – All major positions have beaten the benchmark S&P 500 . With all our major positions.  This is clearly NOT the time to add to these positions.  Investors 411 buys the dips. Short term investors could even take some profits.
Going to add Indonesia & Vietnam ETF's – but waiting for dips. Also going to add DGP (this ETF does about 2x what the GLD does) – More explanation later.
SPX – Sold entire 20% position for 1085 (this was done to free up cash for other investments and take profits)
Traders (short term plays) These are no t ETFs, but individual stocks
Extra Note of Caution here – Even though I always warn you AS ALWAYS DO YOUR OWN RESEARCH BEFORE INVESTING! please note I'm far less confident in individual stock picks

NVS – (5% of portfolio)  We've already sold 1/2 of this. Now up 15+% since bought
CSCO – (5% of portfolio) Flat since we bought position a few weeks ago.
AMZN – (10% of portfolio) Bought last Wednesday – Got lucky and this stock has risen 9% in less than a week. Going to sell 1/2 (hopefully into a rally today) and let the rest ride.
Long Term Outlook – The dolar looks like it may bred down through major support and the benchmark S&P 500 is on the verge of a yearly high – Outlook will change to CAUTIOUSLY BULLISH when this happens.
Long Term Outlook

=

NEUTRAL

See Changes in STRATEGY, POSITIONS, & OVERVIEW sections of blog
AS ALWAYS DO YOUR OWN RESEARCH BEFORE INVESTING!