140+ Dead in Demonstrations in China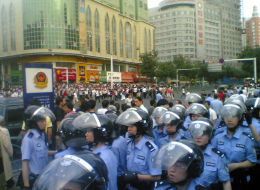 You'll here a lot more about Iran, but the Muslim minority has demonstrated or rioted (depends on which side your on as to which term is correct) in a far western Chinese Provence. The BBC headline story here
China owns a huge part of our debt and we need her cheaper goods. Will condemnation here be as great as Iran or hypocritically silent?
Biden – We "Misread"  Problems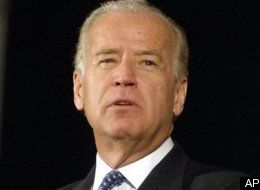 Photos – Huffington post
Since last fall Investors411 has continuously repeated "The problem in the financial sector is far far far far far bigger than fist imagined. Impact of this mess is going to take years to resolve." See positions section of blog.
Investors411 continually cited a significant group of economic thinkers who clearly demonstrated just how bad the economic problem was. Investors411 also criticized Larry Summers and the economic crew of the Obama administration.
The only good news is they finally woke up and smelled the coffee . Tax cuts good, Stimulus plan good but way too back ended (only 10% spent so far) The same problems that led to the financial meltdown are still out there. Yes, we've moved back from the edge of the cliff and everyone starting with Paulson, Bernanke and Geithner do deserve some credit by throwing the car they were driving into reverse as we approached the cliff.
However Greenspan, expanding deficits, wars, housing and unregulated capitalism have created a massive economic black hole. Short term stimulus usually worked as a solution in the past. The problem here, besides the holes massive depth, is the accumulated debt was already humongous. Biden's admonition of misreading economic crisis here
For in depth previous prediction and solutions see Overview section of blog.
Iran

(Week 4)
Huffington Post's Nico Pitney's daily blogging on events here
There has been one group of cleric's come out in support of demonstrators and he wonders what's happened to the head religious leader in Iraq – Sistani. He supported democracy for Iraq, but has remained silent on Iran
STOCKS
AS ALWAYS, DO YOUR OWN RESEARCH BEFORE INVESTING
| Index | Percentage % | Volume |
| --- | --- | --- |
| Dow | -2.63% | down |
| NASDQ | -2.67 % | down |
| S&P500 | -2.91% | flat |
| Russell2000 | -3.91% | - |
Investors411 record – 4 1/2 years of beating benchmark S&P 500 (see results at 6/25-scrolldown)
Technicals and Fundamentals
A huge price decline, but again in weak declining volume Friday. How markets react to news is just behind Volume as a prediction tool. In this case it was the Unemployment figures that sparked the fall are lagging indicators.  Therefore, the huge downside reaction is way more than expected = Bearish.
The lack of volume still troubling factor. – One things for sure-money on the sidelines is staying here. Its hard to make a long term forecast with volume as a confirming factor. Weakly forecast below.
Earnings season begins next week. Historically, this week companies that are not going to do well warn – this is bearish
Oil futures are way down this AM trading at $63.88 at 7:15 EST. = Bearish

Significant forecasting tools/Indexes for stock markets
Note - Repeated statements in brown.
These are important forecasting tolls, but secondary to volume .

BDI - The Baltic Dry Index measures the flow of goods (world trade) . BDI fell sharply Friday.  This index is winding up like a spring, within a consolidation pattern and is close to a downside breakout (3452 is breakdown point and index closed at 3529)  See chart  Watch out! Long term Bullish rise from bottom, but coiling right now for next move . Potential bearish breakdown possible this week
$USD - The Dollar rose 0.74 % . The strong inverse correlation between the dollar and stocks has existed for many moons. Market. Dollar up = markets down. That's just what happened Friday Long term Bearish pattern for Dollar that is consolidating pattern now (neutral) = Bullish for stocks
Fearless Weekly Forecast – Last week Broke Investors411 winning streak of forecasts for the week  as US markets fell on some bad consumers confidence and unemployment data. Momentum is with the Bears as we enter earning season. Check out all the red bearish signs above.
The S&P resistance level (@875 & SPX now at 896 )  should at least get challenged, especially in the beginning of the week. Watch BDI. Forecast – Bears Rule
Back to CAUTIOUSLY BEARISH outlook. This is in anticipation of a further breakdown of the BDI and S&P 500.
NB – Volume has confirmed nothing. So confidence in above predictions is a bit shaky.

Our Positions . -  China, Brazil, & India (FXI, IFN & EWZ )(Partial list)
Unlike the USA that has seen two economic bubbles burst housing and financials these growing countries have been relatively less impacted. The decline in trade with US is going to impact all 3.  China and India have positive GDP's predicted for the year and resource rich Brazil's GDP is predicted to be close to zero. The World Bank predictes a -2.9% loss of GDP for the rest of the world..predicts a-2.9% loss of GDP for the rest of the world.. For more see Positions section of Investors 411.
Recommendations – Investors has a very big position FXI a very small position in IFN , and a closed position in EWZ .  Again see Positions section of blog. Short term traders might want to take some profits in FIX and both traders and investors  should look at possible "buy the dips" opportunities that should emerge this week or next in IFN & EWZ .
More tomorrow

Long Term Outlook

=

CAUTIOUSLY BEARISH



See Changes in STRATEGY, POSITIONS, & OVERVIEW sections of blog
AS ALWAYS DO YOUR OWN RESEARCH BEFORE INVESTING