Health Care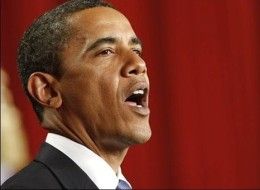 photo – Huffington Post

Last Friday's blog outlined the probable course of health care legislation. Basically the House would come up with a private plan, the Senate something different. Then it all goes to conference. If Obama and Democratic leadership wants, it can force a majority rules vote.  That's when the real FIREWORKS happens.
Last week (sugar dependent) John, suggested a program in the comments section that deserves more thought - Provide everyone with a basic program, like medicare , and let richer folks add onto this. The devil is in the details , but this works with education, and law enforcement – why not health care .
Right Wing Radio Takes a Hit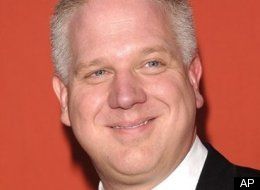 Glen Beck The Fox News host who has called Obama a "racist" has lost more than a handful of major advertisers. LINK You can join and fight those who believe that screaming the loudest and name calling is what America is all about. Specifically in the Glen Beck fight one effective organization is TheColorofChange.org – LINK
Another older organization is MediaMatters.org – LINK
If you sit and do nothing, the Mob, the Screamers and the Haters win.
If you stay silent the fear mongering will grow.
STOCKS
AS ALWAYS, DO YOUR OWN RESEARCH BEFORE INVESTING!
| Index | Percentage % | Volume |
| --- | --- | --- |
| Dow | -2.00% | flat |
| NASDQ | -2.75% | flat |
| S&P500 | -2.43% | flat |
| Russell2000 | -2.79% | - |
Investors411 record – 4 1/2 years of beating benchmark S&P 500
(see results for last 1/2 year – click  6/25 & scroll down)
Brown

= repeat statements

Green

= usually bullish statements

Red

= Usually bearish statements
Technicals and Fundamentals
A significant meltdown in WEAK below average volume. Volume, the #1 confirmation factor did NOT confirm the move lower.  If volume does not confirm the price move you look at what happens the next day. General rule if over 1/2 losses are recovered – that's bullish & if market continues to fall, that's bearis h .
US and most world markets were way oversold and long overdue for a retreat.

Significant forecasting tools/Indexes for stock markets
BDI - The Baltic Dry Index measures the flow of goods (world trade) It looks like we could be forming another lower high and that would reinforce the mid term bearish pattern .  The BDI three day bullish trend is flattening. Up only +22 points yesterday.  The mid term trend since early July is clearly bearish, with a series of lower lows and lower highs. Bulls need a good long run here to break out of the bearish trading pattern.
In a nut shell the BDI is
short term

-

Short bullish trend turning




mid term

- 

Bearish pattern

long term

- Bullish pattern
$USD - Check out the 6 month chart (to the left) or a multi year chart of the US dollar of the US dollar.  What has become quite clear is that the dollars 50 day moving average has become and ultra strong resistance level . This is signified by the blue line on chart . Every time prices close to this descending line since the end of June they have failed to break out higher.
Once again we tested that 50 day moving average yesterdayand failed to break out. The dollar moved up +0.62% yesterday and therefore, stocks moved down. Long term the dollar is in a bearish trend , but the short term trend is at a bullish breakout level. Mantra – Dollar up = US stocks down
A gradual reduction in the price of the dollar is part of the solution to global worldwide recession
This is the index to watch. If the dollar moves higher, then stocks will get toasted.
Fearless Forecast
World trade numbers (BDI) continue to be locked in a mid term bearish trend. Trade could be breaking down between countries and protectionism rising or the BDI just went up too far too fast.


The USA is printing and stimulating its economy with wheel barrels of cash. The dollar should be falling and therefore, stocks rising.

US equities reached way oversold levels and technically needed a breather.

There are fundamental signs of bottom line growth abroad (China mostly and some other countries and a few US companies)

Big drop in

small volume

for US stocks on Monday = no confirmation of downside move.

Its very important to look at things globally instead of just egocentrically focusing on US equities. Everybody is oversold and a low volume retreat (yesterday) is not a conformation of the downside move. In bull markets a 5 to 10% fall is a buying oppertunity.
For the week - look for a rebound early and then things to level off or even fall lower .
A retreat of 5+% would even be technically good for the markets. Worldwide, we need to cool off a bit. The dollar is the index to watch in the short term and the BDI long term.  Fundamentally its hard to see the  dollar move higher so longer term still see raly intact.  Of course, this could change if dollar rises.
CAUTIOUSLY BULLISH is still the long term call and dips are buying opportunity.
Positions
The whole Positions Section has been revised (Click on "Positions" at top of blog). Check it out
Still have not had a chance to revise Positions section of blog.  Buy on dips smaller positions in FXI (China) & EWZ (Brazil) have been added to. Also an SPX (S&P 500) position has been built on dips.
Long Term Outlook

=

CAUTIOUSLY BULLISH



See Changes in STRATEGY, POSITIONS, & OVERVIEW sections of blog
AS ALWAYS DO YOUR OWN RESEARCH BEFORE INVESTING!