WHAT'S UP? – Is Obama's charisma and message starting to make a difference? – Major Economic caution – The Hedge – Reading the Tea Leaves
The Obama Effect?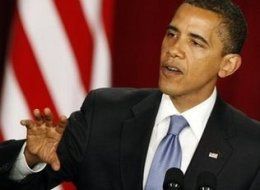 Just maybe Obama's charisma and message is making a difference. The elections in Lebanon may be the first example of this in foreign policy.
The more radical, pro Syria & Iran Hezbollah led coalition was, according to many, supposed to win. But the US backed side won about 68 to 57 with 3 independents (sources differ sightly on this result) Lots of outside money/influence by Syria & Iran vs Saudi Arabia & USA. 
Mideast expert/commentator Jaun Cole and Washington Post on this.  Now if only heavily favored Ahmadinejad would loose the elections in Iran next week.
The AP is is also carrying a story directly on Obama's Cairo speech having a positive impact.
Major Caution on Economics
So far stock have risen on a charismatic president, hope, a few "green shoots" of economic news, truck loads of money shoveled at shadow banks/insurance companies, a tax cut, stimulus packages here and abroad. None of the problems that created this problem have been addressed is a substantive way. Too big to fail, transparency, and how to stop creating Shadow Banks have failed to be addressed. 
A point by point NYT article "We're Still on the Brink."
STOCKS
AS ALWAYS, DO YOUR OWN RESEARCH BEFORE INVESTING
| Index | Percentage % | Volume |
| --- | --- | --- |
| Dow | +0.15% | down |
| NASDQ | -0.03% | up |
| S&P500 | -0.25% | down |
| Russell2000 | -0.25% | - |
-
Technicals & Fundamentals

 
Major indexes closed mixed on Friday and we had a bullish week.
Good Unemployment figures should have moved stocks higher. They didn't. How markets react to news is a good forecasting tool. – In this case little positive reaction to an improving jobs number is NOT good for stocks.
Credit Markets are tightening  over the last week or two.  Major debate between two economic camps over why this is happening.
Side one – The economy is recovering
Side two – Inflation is blooming.
Don't know whose right. Perhaps both.
The Bottom Line - Interest rates are rising. That's NOT good for housing prices and or stocks.
$USD - The Dollars fall significantly impacts the rise in oil prices (oil , for the most part is traded in dollars) Dollar rose strongly yesterday +1.63% The falling dollar has been inversely proportional to a rising stock market over the last few months. If this keeps up it may impact stocks negatively
XLF - The ETF that tracks financials (mostly shadow banks ) fell -0.88%. Unlike major stock indexes the XLF has not broken out of its consolidation trading pattern.
WTIC - Oil prices fell - 0.45% to $68.54 –  As stated before – "Higher oil prices are an indication of economic recovery, but also hurt that recovery because it means energy prices will rise."
BDI - The Baltic Dry Index measures the flow of goods (world trade).  After what seems like almost a month of consecutive up days in a row the BDI has fallen sharply two days in a row. It is typical for this index to go many days in one direction. The reversal is not good for bulls. After @24 up days in a row, you may see this start to negatively impact stocks after about 5 down days. 
Reading The Tea Leaves  
From Friday – The longer we stay above breakout levels, the better it is for the bulls. Lack of volume is a concern and we have to watch the BDI to see if the reversal grows. Until we fall back into the consolidation pattern the new CAUTIOUSLY BULLISH outlook holds.
For about a month Monday has been the big bullish day of he week for stocks. A break in this trend would be technically bearish.
If the short term bearish reversals in the BDI and the Dollar continue to build we could see stock markets slip back into their consolidation pattern. Credit markets have tightened.  Add rising interest rates to this and at least for the short term it looks like the bears are back.
Expecting a down week.
The Hedge - New major position. See Positions section of blog. Also looking for entries/dips to EWZ (Brazil) & IFN (India)
Long Term Outlook

 

= 

CAUTIOUSLY BULLISH
See Changes in STRATEGY, POSITIONS, & OVERVIEW sections of blog
AS ALWAYS DO YOUR OWN RESEARCH BEFORE INVESTING !