The Bad News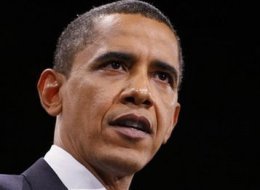 Obama to give major Jobs speech today.
Continuing from yesterday – So there is a lot of good economic news out there . We moved back from a financial meltdown cliff and and the improvement in the last jobs report is sunshine breaking through the clouds.  Obama does deserve some credit, but so do other factors like globalization – The emerging markets, like China are leading this recovery and pulling us along.
There are four major factors that are holding us back .
The HUGE hole – As stated many times since the fall of 2008 – this" financial crisis is far far far bigger" than most people though. We had both a housing & financial bubble's burst. Many, but not all foreign countries bought into the American concept of "unregulated free markets." The phrase sound good, but countries from the Ukraine to Iceland have been crushed by adopting the American view of unregulated capitalism. This is a deep global hole.
The Consumer – Common sense has made the American consumer save more. This is justifiable. However the American consumer makes up over 70% of GDP growth. If she/he is saving they are not spending & money is not flowing.
Hoarding Banks – To paraphrase a nursery rhyme "All the president's horses and all the president's men can't get banks to start loaning again." Shadow banks are hoarding money, because their balance sheets are so bad – they were caught holding on to too many unsecured assets (credit default swaps) Like consumers, a little hoarding is relatively good when compared too cascading debt.
There are, in partial defense of banks, a lot of potentially unworthy people to loan to. But, unless banks make the loans – money does not flow and the economy does not grow.
Debt – The USA entered this crisis already with a HUGE federal and trade deficit. Wars and nation building (Afghanistan) abroad significantly add to this deficit. We, like all other G20 countries, have used some form of government stimulation to help the economy recover. Our problem is the big debt hole we were already in .
Another big debt, not often mentioned is the debt each state has. As jobs and foreclosures grew & people save more  state revenue consequently fell. What's happened in CA, MI & some other states will spread. Obama's stimulus is back end loaded. Only @ 30% has been spent – so some of the remaining 70% will help will help troubled states. The question is – is the remainder of the stimulus and any new jobs program enough to tide us over until the jobs/financial and picture brightens?
The one argument that is impossible to stomach is the right wing mantra that big government can't solve problems and/or is bad. Obama was handed an economic world that was on fire and he's created some fire engines and used water (money) to put out the fire  You can disagree with with the methods, but a world left up unregulated capitalist greed is doomed. Without government/Fed intervention (the fire engines and water) we simply would NOT have put out the fire.

Tomorrow – the Ugly.
KISS & STOCKS
Keep It Simple Stupid
AS ALWAYS, DO YOUR OWN RESEARCH BEFORE INVESTING!
| Index | Percentage percentage | Volume |
| --- | --- | --- |
| Dow | +0.01% | down |
| NASDQ | -0.22% | down |
| S&P500 | -0.46% | down |
| Russell2000- | +0.13% | - |
Investors411 record – 5 years of beating benchmark S&P 500
Brown

= repeat statements

Green

= usually bullish statements

Red

= Usually bearish statements
Technicals, Fundamentals & Analysis
The dollar held onto its enormous Friday gains. It looks like it is at an inflection point.  The fact that the dollar went no where and stocks went nowhere means the dollar's inverse relationship to US stocks is back on.  The dollar is still the #1 forecasting tool.
Fearless Forecast-. From Monday – This week we should be all over the place, but some solid economic fundamentals are coming into the light. This should help stocks in the long run. Once the dollar calms down (expect it to rise and gold to fall) we should improve. Flat to up week .

Now going to get a bit more technical
If you don't understand a term look in up at Investopedia.com dictionary LINK
——–
Significant forecasting tools/Indexes for stock markets
(Besides #1 Volume & #2 Reaction to News)
BDI - The Baltic Dry Index measures the flow of goods by price (world trade) .
The BDI a fell -71 points yesterday and closed at 4036. Technically  the BDI broke out through its major resistance level 4291 (this year's high) over a week ago.  The BDI has rallied about 1800 points since late September. After 16 up days in a row, 9 down days in a row & now up 3 days in a row. Multi day moves in one direction are common and the decline in rate of change usually signals a reversal.
What it means – Long term we created a higher high on the chart = Bullish. The BDI is far more useful as a long term indicator of not only world trade, but specifically China and growing emerging markets. After, what looks like a technical correction we are agin moving higher.
——-
The Dollar is currently the #1 forecasting tool .
$USD - Check out the 6 month chart (to the left) or a multi year chart of the US dollar of the US dollar. Mantra – Dollar up = US stocks down & Dollar down = US stocks up US dollar was flat -0 Friday . Anything close to or over +/- 0.50 is significant  The dollar closed at $75.77 .
The dollar's rise did temper the rally, but the whole dynamic or fundamentals have changed. See Positions below.

——-
$NYMO The NY Stock Exchange McClellan (EOD) Index measures how much the NYSE is oversold or overbought .
The index closed at +22.38 This is a Slightly Overbought Position . This chart is showing we seemed to have reached a plateau. It's spilled over a little bit, but the McClellan index has moved between +25 & -25 .  There has been no clear buy or sell signal for over a month.  Oversold conditions (@ -60) = buy, Overbought positions (@+60) = sell
The closer we get to +/- 60 the better our chances of making money with a shorter term buy/sell signal

Positions
The  Positions Section (top of blog) to see all the latest buys and sells
(again a little behind on latest moves)
We've had, and volume has confirmed, a quantum shift in markets. This may be temporary and it may be long term, but it necessitates major changes in positions.
Today is a confirmation day for Friday's move.  More than anything else – looking for dollar to hold or add to gains .  Will buy some ETF's and stocks until McClellan says we are overbought (@+60)

Recommended ETF's and Trades
SELLING
GLD – Sold all GLD for major profit.  (will compute this later)  Gold is still something to hold for the long term and its fundamentals are still credible. Will buy back in on dips.
Gold will rise again, but for now there is just too much downside momentum. Will be back with larger position in GLD & GDP on a dip

NVS -Sold for 21+%
AMZN – Sold for 16+ % profit. This looks like a mistake. Fed Ex had a surprise upgrade in earning. Most of their good news was from abroad, but they ship and AMZN products are shipped.
BUYING
FXI – Adding more to this positions. If Main Street is recovering faster than expected, so will China. Their currency & exports is tied to the dollar. So in one major sense, their recovery is tied, in part, to the USA. They have under performed major USA indexes recently.

IWM or UWM (an ultra fund that does basically 2x IWM) These ETF's both track small cap stocks (Russell 2000) IF , Main Street is recovering faster than expected they should outperform the other indexes. They have under performed so far and should, like China, make up some lost ground relative to other major US indexes. Waiting for more of  a dip.
BAC - Bank of America. They're paying back TARP shows solid fundamental strength. (I know they are a shadow bank bad guys) Bought  a small amount of BAC Friday.

Start small & Build your position – Buy the dip.

Again any stock investment or ETF that doubles or triples what a normal ETF does is a short term play for traders and short term investors – NOT long term Investors .

Long Term Outlook

=

CAUTIOUSLY BULLISH
See Changes in STRATEGY, POSITIONS, & OVERVIEW sections of blog
AS ALWAYS DO YOUR OWN RESEARCH BEFORE INVESTING!