YOUR Stock List #7
5 of the last 6 stock Lists have toasted our benchmark S&P 500
Scroll down to next set of Trumpets
For More
********************
OWS's Victory
Its been two months since OWS was formed. Occupy Wall Street is
"Winning… because they have succeeded in engaging the country in a conversation about income inequality."[Data/Story Link]
This is obvious because every right wing media outlet from the Murdoch Empire to CNBC is on a Jihad to destroy the messenger instead of the message. That's how frightened they are of the truth of American income inequality.
It wasn't the OWS protestors that destroyed 8 million jobs in the USA.
The Last Thing OWS Should do -
Turn Into Anything Like The Tea Party
Look what the Tea Party has given us for Republican Presidential candidates-
A Group Disaster
Ultra Right Wing – Fred Perry, Newt Gingich, Michael Cain, Ron Paul, Michele Bachman, and the guy with world class hair, Mitt Romney, that has taken so many ultra right wing positions he makes Ronald Reagan look like Bernie Sanders.
Last primary we had Clinton and Obama who never adopted ultra left wing positions as extreme. We did have a very very minor candidate Dennis Kucinich who was ultra left, but NOT a group disaster.
I'm very happy with the OWS message. If they want to stand in shifts and have an overnight vigils through the winter at Liberty Square/Zuccotti Park that's fine with me. Hell, I might even join that.
.
******************
STOCKS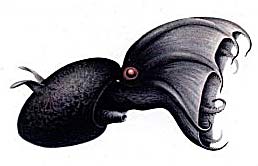 The Vampire Squid (Goldman Sachs)Returns.
Goldman Sachs, the Banksters who are infamous for privatizing gains and socializing risk are back. Read Investors411 or Matt Taibbi's blogs for the past year(s) for more.
Mario Monti, GS's former International Advisor has just been appointed PM of Italy.
Remember it all started when a former CEO of GS, Robert Rubin, who was the head of US Treasury in 1998. That's  when we deregulated all those investment banks that are now out of business, needed bailouts and again shadow banks that survived are too big to fail.
Short term good for markets because too big to fail shadow bank gain will be privatized gains and everyone else will get the socialized risk = The Sucker will pay and pay and pay – Long term greater chance of European recession spreading to rest of world.
********************
Your Stock List
Announcing the Formation Of YSL #7
[ Yes it is #7, Due to a Rick Perry on my part I mislabeled one YSL -
LINK - Scroll to bottom]
Here's how it works
You send in a short list (try limiting to 3) of stocks that you like. Requirements.
50 Day Price moving average should be moving up
The stock is liquid. Over $3 million in dollars traded per day (example – 300,000 shares X $10.00 per share or 600,000 shares X $5 per share)
Send them to my email address – found at bottom of editor/help page.
Paul & I will look over and choose the best 10 to 15.
5 of the last 6 YSL's have toasted the S&P 500
YOU made the Difference
Friday at 4:00 is the closing date.
********************
Reading The Tea Leaves
Our #1 technical forecasting tool, the McCellan Oscillator rose to +12.20. 50DMA at +21.31. = NEUTRAL
No real technical advantage for bears or bulls.
Europe again dictates the open Germany down 0.64 at 8:42 AM EST
********************
Analysis of ANF Trade
Put/Call Hedge Trade  [ Straddle or Combination Trade]
This was very tame next to other images for ANF
Sex is their primary sales technique
Looking for another hedge trade that will give us an almost 200% profit like GMCR – We are NOT going to find it here, but…
Reasoning behind GMCR trade and ANF is similar
Hedging close to the earnings report greatly diminished the impact of outside events on the stock/trade
Past earnings reports had a major impact on AMF – last 1/4 created a significant price swings (9% the next day Aug. 18th – double check this)
A major change occurred recently and stock dropped 17% on bad outlook in Europe a couple weeks ago.
Problem is GMCR (chart) was much more volatile. It started the year at 35, moved to 115 then fell to 70 where we placed the Put/Call hedge trade. GMCR almost always had a significant move after its earnings.
ANF (chart) started the year at 57.5 rose to 77.5 then fell back to 55.7 (yesterday's close. It's certainly not as volatile.
An ANF straddle (Put/Call at 55 would cost Call = $235, Put = $158 totals $393. So, ideally if the stock was at 55 we'd need very roughly a 7% move to make $ and risk $393.
A combination Call at 57.5 = $119 Put at 52.5 = $77 totals $196. So 196 + 250 (55 +/-57.5 or 53.5) totals $446. You'd need very roughly an 8% move to make money, but risk much less – $196
Major CAUTION – I HAVE NOT HAD A LOT OF EXPERIENCE AT THIS AND I'M GOING TO CHECK THESE NUMBERS WITH A COUPLE PEOPLE THIS AM.
With GMCR you could feel the pressure build. There was a war on between bulls and bears on GMCR. I was not as concerned with the details. This is minor in comparison.
I'm at best luke warm to a combination trade. Combination risks less $. If I do trade this I will announce it in the comments section of the blog before 1:00PM EST.
Wording of above also subject to change.
*******************
Positions
Hopefully Longer term positions.
GLD - DGP is the more risky double long gold ETF. 1/2 position added at 173.85.  Will add more on 2/3+% dip.
FXI - [China] Added at 38.12. Sold 1/2 at open (see yesterday's blog) for 37.33 Loss -2% Stop/sell order at 36.25. Still more interested in selling right now. Moved stop/sell order to 36.94
USO (2x oil prices ETF UCO riskier) This would be a replacement for SPY. Bought 1/2 position at 37.35. Will add more on dip of 2/3%
.
.
*********************
Longer Term Outlook
3+ months
Cautiously Bullish will remain in effect as long as benchmark S&P 500 stays above 1225
CAUTIOUSLY BULLISH
Investors411 has 5 different valuations - BULLISH, CAUTIOUSLY BULLISH, NEUTRAL, CAUTIOUSLY BEARISH, and BEARISH.
Everything written in BROWN is a repeat from a previous day(s)
AS ALWAYS, DO YOUR OWN RESEARCH BEFORE INVESTING
ALL TRADING INVOLVES RISK AND POTENTIAL LOSS OF PRINCIPLE
CHECK ALL DATA, I MAKE MORE THAN GRAMER ERRORS.