W

hat was the world's largest bank sank

20.32%

yesterday. The financial sector

8.95% and the stock market had a

top ten bad day.

Logic looks for an oversold bounce in stocks today. But you have to wonder if its going to be a dead cat bounce. Remember we

NEVER

fixed the problem in the shadow banking sector and now banks are even way bigger than before (too big to fail

)

Standard and Poor

downgraded

the USA's bond rating

. Investors bought both US bonds and the dollar (see below) in defiance of the downgrade.
The stock market went into meltdown for two reasons.  High Frequency Traders (see below) and the realization that austerity measures (contracting the money supply endorsed by the right wing) instead of producing more jobs would hurt the economy and stocks.
Syria

continues a brutal crackdown on democracy demonstrators. It's been condemned by the Arab League, USA and many others

. Latest
Bottom Line – The USA is going to to use austerity instead of trying to grow out way out of economic crisis. Like Herbert Hoover we are going to leave the supposed "free markets" untouched.  The fears of the end result has been demonstrated by the fall in stock prices since the manufactured budget crisis passed.
NB - This was sent in by RF and its fun Aug. 8th Borowitz Report
_______________
KISS & Stocks
(Keep It Simple Stupid)
If you don't understand a term look in up at Investopedia.com dictionary
AS ALWAYS, DO YOUR OWN RESEARCH BEFORE INVESTING!
DOUBLE CHECK ALL DATA, I MAKE MORE THAN GRAMMAR MISTAKES
| Index | Percentage | Volume |
| --- | --- | --- |
| Dow | -5.55% | up |
| NASDQ | -6.90% | up |
| S&P 500 | -6.66% | up |
| Russell 2000 | -8.91% | - |
_______________
.
Technicals, Fundamentals & Analysis
Shorter Term Outlook.
day/days/week
Every technical measure out there says we are in a climax sell off.

Volume exploding as markets sink.
What stocks need is a fundamental catalyst, to give potential investors hope. The Fed is the strongest entity out there to halt the slide. But something like QE#3 may soon become too little too late.
This market is dominated by High Frequency Traders, that are pumping and dumping stocks in micro seconds. Jim Cramer

opened his CNBC show with commentary on this. Here's a

video link
Cramer like anyone who is a traditional value and/or technical investor  realizes that the game is now rigged against you by HFT's. – Why play when the deck is stacked.
There is nothing you can do about this because the government for years  has blessed this as "free market" trading.  It has totally shattered real investing. It completely obliterates the kind of analysis that Cramer and technicians use.
How does your understaffed, under paid government do anything about HFT's? All the far right and many Democrats want to do is cut all regulations and regulators.
For Traders

- Fast Money (CNBC – 5 to 6 PM EST) show was listing examples of trades that happened yesterday where stocks dropped up to 10% in micro seconds. Then recovered in microseconds. This blows out a stop/sell order and makes a mockery of day and swing trading.
The McClellan Oscillator (MO) chart fell to to -142.58 (

-30 somewhat oversold, -60 oversold, -90 OMG oversold)

.

This is the lowest the MO has

ever been

.

=

Bullish
$USD The Dollar rose again 

+0.36%

yesterday 

(+/- 0.50 is a significant move and the dollar is usually a contrarian indicator)

Technically we have moved higher for two weeks. Absolutely no impact from the S&P downgrade on the dollar. Overall

= Neutral
$TNX – The benchmark 10 year treasury bond actually went down in yield -

8.59%
Reading The Tea

Leave

s

- Neither the massive bond or currency markets reacted negatively to the S&P downgrade. In fact they moved in the opposite direction as people bought both bonds and the dollar. Logic would say that the algorithms that the HFT's use would recognize massively oversold markets and

rally today

. But what happens next is up to the HFT's because most of what used to be your typical investors have left the building.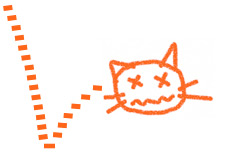 Today – Oversold markets bounce back, but is it another dead cat?
Never Forget its is High Frequency Traders (This group is made up of high net worth individuals and entities) that now account for the vast majority of trading and manipulate trading
Longer Term Outlook
weeks, month, months
Repeat - May 20th

forecast still stands. The recent Washington debt crisis debacle has focused everyone on cutting the money supply.  Simple math – The less money that's out there = less jobs = greater chance the "Great Recession" returns. European debt and emerging market's inflation fears add to this.
Long Term Outlook Listed Below.
______________
Paul's Corner
Well well well, to sum up this market I give you the latest E-Trade ad:
Taking a look at Ian Woodward's newest tool, %B for market evaluation, we find a very over sold market. Just how bad has the market dropped? Take a look at where the stocks in the S&P 1500 are in relation to their Bollinger Band:
The bar graph shows  92% of the stocks in the S&P 1500 are below the bottom of their Bollinger Band and the "Pie Chart" on the right shows 100% of the stocks are below the middle of their Bollinger Band. That's really over sold and shows you how much damage has been done.  See Ian's latest blog for %B discussion:
LINK:
The HGSI software is probably the best software  searching and ranking stocks.  You can create your own searches but if you are lazy it comes with searches from Charles Kirkpatrick,  Larry Conners,   Morales & Karcher (Pocket Pivots) and Woodward and Brown.
Woodward and Brown has one search that I check every evening and gives you an instant snap shot of the day, it's called "Best of Woodward and Brown". This search gives you the top 10 stocks found on all of the Woodward and Brown searches from the day.
Here are the top stocks found on a  nasty day:  AKRX, BVN, EFSC, EXLS, MFN, NGD, QCOR, GOLD, RIC, AUY As you can see it was a flight to gold and a few Parma thrown in.
At 7 AM this morning we find futures sharply up so it appears the carnage is over….sure…..I'll wait a few days before I venture back out onto the dance floor.
So what's the market going to do today, futures are up, is this a new morning in America or just another lousy craft show? Let's load up ThinkOrSwim, here we go folks another day of fun!
Remember, you are responsible for your investment decisions, and I am not.  Please do your diligence, and please take ownership for your actions because I'm sure not going to.
______________
Current Positions
Below – Investors411  hypothetical portfolio that should outperform the S&P 500.
NLY - Annaly Capital Mgt. Ultra high dividend stock – It's been shaky, but so far NLY has held up reasonably well through current stock market slide.
I still have a Put position to protect NLY. (strike price $17.00 for 3rd Friday in Sept) Also puts on other dividend stocks.
GLD – (Long Gold ETF) Obviously a mistake to sell and take profits. Every thing is way too volatile to buy now
Disclaimer - Personally I own  a group of dividend stocks including NLY. I have placed puts on all of dividend stocks I own. I buy everything in the hypothetical Investors411 portfolio. I also own some SDS & TZA (ETF's that double and triple short the market) as hedges.
Expect a bounce higher today
________________
Long Term Outlook (for US Economy)
BEARISH
_________________
Long Term Outlook (for US stocks)
CAUTIOUSLY BEARISH
AS ALWAYS, DO YOUR OWN RESEARCH BEFORE INVESTING
ALL TRADING INVOLVES RISK AND POTENTIAL LOSS OF PRINCIPLE