Welcome to a group of new Mail List Subscribers Today.
Investors411 covers Stocks and economic/political trends. Investors411 has beaten the S&P 500 for the last six yeas (sometimes badly) Usually you have to know someone to get on the mail list. But can get on the mail list by contacting me  through my email on the Help/Editor page.
You can also link to an overview of the blog and look at some positions. These are also on a bar at the top of the blog with these categories.
_________________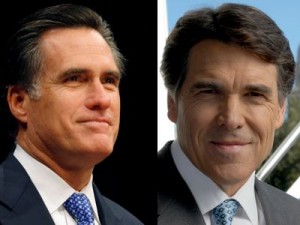 Republican Rumble
Republicans front runners Romney and Perry came out swinging last night. here's some money quotes and comments
Perry

- "Michael Dukakis created jobs three times faster than you did, Mitt,"

Romney

– "George Bush and his predecessors created jobs at a faster rate than you [Perry] did,"
Biggest applaud line seemed to be over

Perry's

235 executions as a Texas governor

Romney

tried to paint Perry as too radical on dismantling Social Security to get elected.

Huntsman

– "The Republican Party Can't Run from Science."
Debate from NYT front page and fact checking what they said.
_________________
KISS & Stocks
(Keep It Simple Stupid)
If you don't understand a term look in up at Investopedia.com dictionary
AS ALWAYS, DO YOUR OWN RESEARCH BEFORE INVESTING!
DOUBLE CHECK ALL DATA, I MAKE MORE THAN GRAMMAR MISTAKES
| Index | Percentage | Volume |
| --- | --- | --- |
| Dow | +2.47% | low |
| NASDQ | +3.04% | low |
| S&P 500 | +2.86% | low |
| Russell 2000 | +4.20% | - |
_______________
Market Analysis
Focus on Technicals, Fundamentals & HFT's
Shorter Term Outlook.
day/days/week/week+
A major HFT dominated rally as the program traders rocked US stocks higher in their usual abysmal volume.
Reality

- If you are a short term trader, you are going to have to come to terms with understanding what HFT's do(see last weeks blog posts for a start) The wild volume swing are HFT's feeding grounds. BIG low volume price moves are now the rule rather than the exception. As long as HFT's dominate there is going to be many more wild, over exaggerated volume swings because that's how they make $$$

I certainly realize that events in around the world influence US stocks, But no news out their was so shattering to rocket US stocks stocks as high as they did. It was the the HFT's.
Repeat - 

Technically we have formed a

double bottom

for most major indexes Now major indexes have formed short term higher highs. (see charts of major indexes on right side of blog). Traditional technical analysis says this is bullish. In the short term technical analysts were  dead WRONG. Fundamentals control what's happening in the long run and the HFT are dominating stocks technically

.
Investors411 Technical Forecasting Tools.
The PCR fell dramatically to

0.8

9

(Above 1.00 is Bullish and below Bearish)(last two years the highest for PCR is @1.50 and lowest @0.60)

For more information on PCR LINK A 0.89  is  a little over 25% of the way into mega bearish -0.60. This is also the lowest its been for over a  month. We haven't got a clear mega bull reversal sign, but we have a significant 5 week low. =

Neutra

l/

Bullis

h
(MO) Rose to

+30.44

(

Rough estimates =-30 somewhat oversold, -60 oversold, -90 OMG oversold)( +30 somewhat overbought, +60 overbought and +90 OMG overbought)

Just entered somewhat oversold territory = Neutral/

Bearish
___________________
Reading The Tea Leaves
Eureka! – The Put Call Ratio worked just as predicted. See Paul's Corner below for more. Investors411 looks at the PCR as a measure of what program traders (HFT's) and market professionals do. They use puts and calls because of their leverage. When the PCR gets lopsided (too many puts or calls) in one direction stocks start moving in the other direction.
Short term technicals are turning in favor of the bears We are not into mega bear territory yet on the PCR or the MO, but we are moving in that direction. We could see a reversal.
However, if you are a short term trader you salivate for another big move up. Because then the odds of a buying any short position or going long gold are a lot more in your favor.
Longer Term Outlook
month, months,
Repeat Same old mantra - May 20th forecast still stands. The May 20th summer forecast has come to pass and now we wait to see the Fed's next move. Add to this Europe is a whole lot worse than previously thought back in May. For the Fed to act significantly – inject more liquidity – I'm afraid we need to see stocks do worse

for that to happen
It easier to see how the PCR works as a short term contrarian indicator. But when it reaches extremes it can also be used longer term – more later
________________
Paul's Corner
Put Call Ratio – Bravo Barr!
Quite often I suggest  to you folks to take a look at Ian Woodward's blog. It has a wealth of guidance on how to interpret  the market. Ian reads Investors411 from time to time and recently I discussed with him Barr's Put Call Ratio ideas. Ian replied to me today and here are some of his comments.
Your friend Barr makes a very good call on the value of the Put Call Ratio as a contrarian signal.  He also explains it very well.  It is always an Indicator to look at especially at EXTREMES as that NOW plays into the hands of the HFTs, as he rightly says.  It has always been a general item to watch, but with HFTs on the scene these days it naturally becomes a good tool for them to use to play with YOUR Money.   As you can see they are just having a ball in this fear driven market and can yo-yo it any way they choose. Unfortunately, the market is only for very short term players right now, particularly when one can get thrown for a loop with surprises from the PIIGS. Next piece of news is on Thursday and more importantly the reaction by the pundits on Friday.
HGSI Fall Workshop
Twice a year Ian Woodward and Ron Brown from HGSI host a 3 day High Growth Stock Investor Seminar. This years seminar is held on October 22-24 and it is located in Palos Verdes California.
I had the good fortune of attending the spring workshop this year and it was a wonderful experience. You get a 3 day dose of Ian Woodward's market knowledge plus  hands on training using HGSI software to research and analyze stocks.
If any of you are serious about developing your trading skills this is a workshop you should attend.
Since the workshop is geared for HGSI software you need a laptop and to be familiar with the HGSI software.  HGSI offers a free 45 day trial of the software so you need to start a free trail now so you would be familiar with the software for the work shop.
Your Stock List 5 data for the past week.
Remember, you are responsible for your investment decisions, and I am not. Please do your diligence, and please take ownership for your actions because I'm sure not going
_______________
Current Positions
Below – Investors411  hypothetical portfolio that should outperform the S&P 500
LONGER TERM POSITIONS
See POSITIONS Section of blog for more on YSL#5.(scroll to bottom)
Until the Fed makes a commitment to more liquidity, its hard to add any unprotected long term position other than buying GLD on dip.
Reading Tea Leaves – Would open a  position in a leveraged ETF that ultra shorts the market if we have a major rally today. This would be a short term trade.
NLY - Annaly Capital Mgt. Ultra high dividend stock –a 14% dividend
I still have a Put position to protect NLY. (strike price $17.00 for 3rd Friday in Sept) Also puts on other dividend stocks.
GLD – (Long Gold ETF)  Bought at 167.05 last week – a half position. GLD closed yesterday at 183.24% Stop/loss on GLD at 168.
Disclaimer - Personally I own  a group of dividend stocks including NLY, SNH, KMP, MO, HTD, ABV & AGNC and a few other smaller positions I have puts on over half of dividend stocks I own. I also use leveraged ETF's TZA & SDS to minimize downside risk I buy everything in the hypothetical Investors411 portfolio. I will be purchasing additional YSL #5 stocks when we have a lower MO.
_______________
Long Term Outlook
(for US stocks only – not our economy)
The most important  foreseeable fundamental factor in determining the log term stock outlook is what The Fed (Bernanke) does to impact money supply (example – a new QE#3)
NEUTRAL*
*Investors411 has 5 different long term valuations - BULLISH, CAUTIOUSLY BULLISH, NEUTRAL, CAUTIOUSLY BEARISH, and BEARISH.
* Everything written in BROWN is a repeat from a previous day
AS ALWAYS, DO YOUR OWN RESEARCH BEFORE INVESTING
ALL TRADING INVOLVES RISK AND POTENTIAL LOSS OF PRINCIPLE