.
.
Democracy Dying
.
Billionaire Sheldon Adelson
Donates Another $5,000,000
to Gingrich Super PAC
Yesterday's blog detailed the vicious negative & effective character assassination assaults of the Super Pacs for both the Romney and Gingrich presidential campaigns.
Why the Super PAC's?
because fear mongering negatives work
They Buy YOUR vote?
You can have an army of outside attack adds decimate your opponent and funded by anyone or any entity/corporation that wants to buy/own a candidate.  These hidden or transparent oligarchs buy votes, thanks to the US Supreme Court's Citizens United decision.
This week the target of Gingrich's Super Pack will be Mitt Romney and they have plenty of fresh ammo because
Romney just released his
2010 Tax Returns.
Romney has

13.9%

Tax rate for 2010.
Romney has/had a

Swiss Bank Account.
Romney has/had other off shore banking accounts in noted

tax havens Luxembourg and the Cayman Islands
Romney unlike his father, Obama and Biden has

NOT

released 10+ years of tax returns – only 1 with an estimate for 2011
_______________
Some of the negative attack adds that are being used so far below.
Here and here and here and here
____________
How to Fight Back
.
"We believe that America works best when our government is of, by and for the people. Although we have differences in scope and tactics, all of us are united in the understanding that the Court's decision in Citizens United must be remedied by amending the Constitution in order to restore the democratic promise of America."
.
******************
.
STOCKS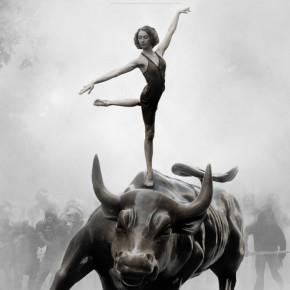 Back tomorrow with Stock Section
Check Out Comments Section For More
___________
Headlines
US, French, English warship go through Gulf of Hormuz,   Europe agrees against Iran Sanctions,   Prez addresses nation tonight,   Earnings season continues,  Overbought markets due for a pull back
___________
Longer Term Outlook
3 months+
.
Still
CAUTIOUSLY BULLISH
.
AS ALWAYS, DO YOUR OWN RESEARCH BEFORE INVESTING
ALL TRADING INVOLVES RISK AND POTENTIAL LOSS OF PRINCIPLE
CHECK ALL DATA, I MAKE MORE THAN GRAMMAR  ERRORS.