.
Skilled Businessmen
.
.
.
Warren Buffett & Bill Gates
.
_______________
.
Not So
Skilled Businessmen
.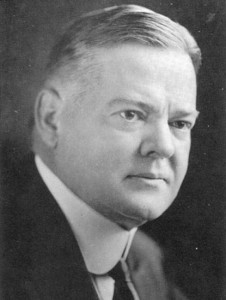 .
Herbert Hoover &
Richard Fuld Jr.
.
Hoover was the President that led us into the Great Depression
Fuld the CEO of the Lehman Brothers, whose bankruptcy ignighted the Great Recession.
.
________________
.
In this era of political hype and propaganda
When a candidate top qualification is
He is a Businessman
How do you tell if you're getting
a Buffett or Fuld?
.
________________
.
Businessman
.
.
George Romney
'
George Romney, Mitt's Father, an American Businessman,  ran for President in 1968.
.
He set the standard for
Openness, Accountability and Honesty.
George Romney released 12 years
of his tax returns.
.
.
Barack Obama & Joe Biden
.
Both have released
12 years of Tax reurns
.
_____________
.
Businessman
.
.
Mitt Romney
Candidate for President
.
Who claims Pride
in his Wealth  & Business Skills
Should be
Open, Honest, & Accountable
to the American Public
and follow the 12 year
standard set by his Father.
.
.
**********************
**********************
.
STOCKS
..
On March 8th, Investors411,
repeated for over the hundreth time,
the MOST important  factor
driving stock markets
.
.
The 800 lbs gorilla
.
If you have forgotten this or you're a recent reader
link HERE for the answer
.
_______________
.
The Black Swan
.
.
In Stock Market Termenology the Black Swan is
.
The Black Swan event is a possible Eurogeddon, that could dramatically impact Europe and the world.  For over a month we have been inching closer to this possible Eurogeddon.
Investors411 measures that possible Black Swan event by looking at the yields of Spanish and Italian 10 year bond rates.
.
These rates go up = bad/bearish
Rates go down = good/bullish
.
____________
.
Italy (Pictured Above)
.
Meltup in Bond Yields REVERSED this AM.
A one day reversal is not a trend, but a move in the right direction.
Italian 10 year bond yield is falling this AM, down 1. 71%, to

5.51%

(7:21AM EST) Well below the 7.00% Danger Zone but along with Spain in a month+ long meltup is a significant concern.
Spain's 10 year bond yield moving in concert with Italy. Down this AM  3.08% to

5.87%

at AM EST. Spain is more critical, because it is closer to

7.00%

.
From Yesterday
We have a problem
.
It sure looks like the
Central Banks are losing control
in Europe.
.
.
A one day trend – you hear the sound of the trumpet.
Day two confirms day one move &
a three day fall in Yields would be the
Cavalry is in sight.
.
NB - Bearish Investors who have fought the Central Banks
have a three year losing streak.
.
__________
'
.
Old Faithful
The McCellan Oscillator
.
Our #1 technical forecasting tool, the McClellan Oscillator (MO) fell  to

-103.05

. (for more see  STRATEGY link at top of blog and scroll down) We are in oversold territory at @-60.  MO is approaching OMG oversold territory  = 

Bullis

h
6 month chart of MO. & a three year chart. Remember – The MO is best at calling tops and bottoms.  Check out the charts. Last dip was to 

- 85

in March, then 

-110

in November and then a 3 year low of -

140

last April.
.
'
Reading Tea Leaves
.
Every time (9) the MO has fallen below -60 for the last 3 years there has been (sometimes barely) a 5% rally in the S&P 500. before its fallen back down below its low.
-103 is pretty low, and the index has gone lower. But technicals tell us we are far closer to a low than a high.
.
The bond rates still trump everything,
but they started a reversal today
.
Short term Traders and Longer Term Investors
Tea Leaves seem to indicate
A reveral in trend.
.
For those that can handle the risk
an opportunity to nibble.
'
NB – Those that have fought the Fed and it's #1 ally the European Central Bank have lost over the last three years.
I do NOT have inside information on what Central Banks are doing. But it does look like the ECB and friends who have committed over a trillion in liquidity to prevent Eurogeddon/A Black Swan Event, may have started to use some of that $$$ today.
.
******************
.
Longer Term Outlook
3 months+
.
A  Shaky
CAUTIOUSLY BULLISH
.
AS ALWAYS, DO YOUR OWN RESEARCH BEFORE INVESTING
ALL TRADING INVOLVES RISK AND POTENTIAL LOSS OF PRINCIPLE
CHECK ALL DATA, I MAKE MORE THAN GRAMMAR  ERRORS.