Springtime For Europe Then Reality?
We have another major solution to the Eurozone Crisis. German stock market up 4.84% at 8:20 EST and climbing.  So favorable reviews from Germany should transfer across other stock markets . Globalization at work. NYT's #1 story today. Two biggest points.
Greek's default grows from 21% to 50% on bonds

A $1.4 trillion bailout package to protect banks from  bad debt of all the debtor countries in Europe.
Zero Hedge (libertarian view) negatively dissects some of the details. - A Farce, & Springtime For Europe then Reality - Citigroup's conclusion, does a good job at outlining what happened and next steps.
********************
The Lobbyists Dream Candidate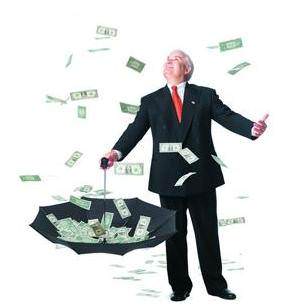 The lobbyists in Washington have chosen their Dream candidate - Mitt Romney
He's raised more lobbyist money than

all

the other Republican candidates put together
6 times the amount Obama raised from Wall Street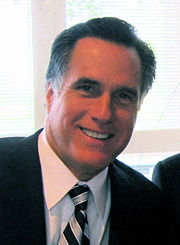 Mitt just had another Washington lobbyist fund raiser in DC and the invite list included the "Dozen" Biggest of K Street  lobbyists who run our government. Link and Link and LINK
Obama was the last presidential candidate that K Street showered  a just bit more $ on than the challenger  and the negative results are evident. This time around its not even close.
*****************
STOCKS
From Yesterday

-
Europe …
If gains are allowed to be privatized by financial companies  and the risk socialized by the people the financial stocks involved will push stocks higher in the shorter term

.

It will be more poverty for the middle classes who will pay the bill…
My read of the Tea Leaves is stock will keep erratically moving higher.
Today's move higher should be

Dramatic
Over three weeks ago Investors411 stated for those that could handle the risk a

RISK ON

Trade off the market low was probable.
Monday The Long Term Outlook was changed to

CAUTIOUSLY BULLISH
The major fundamental reasoning behind the rally was discussed this week and is summarized in brown above.



******************
Reading Tea Leaves
Our secondary indicator, the Put Call Ratio is at 1.01 = Neutral.
The PCR is telling us that the professionals who use the Puts and Calls are Neutral. However, since the 50DMA of the PCP is not at 1.00, but much higher at 1.17 Sentiment =

Moderately Bullish
As stated before the events in Europe trump this like they did after the 2008 meltdown.
Then, the MO fluctuated between +110 to +20 for two months. At that time there was the start of a set of solutions led by our Fed and Treasury that lite a fire under stocks for two years.
The MO should reach OMG overbought levels today (over +80). This may slow down the stampede and create some dips to buy.
Now, it seems like

the perception of investors

i

s that  the proposed solution in Europe will do something similar tot he stimulus of 2009
Stocks, especially financials should do better, but just like 2008 people/taxpayers will suffer in Western Democracies.
The

25%

of global growth this year that comes from China

(Time magazine) is critical to bullish trend developing.
*********************
Paul's Corner
3 Days of Ian Woodward
This past weekend I had the great pleasure of attending the fall HGSI Workshop in Palos Verdes Ca. The workshop featured lecture by Ian Woodward and Ron Brown from HGSI. Let me give you a few of the details.
Ok ok, I can hear the moaning, "Oh no here comes more Ian Woodward and HGSI talk". Please folks humor me, read on!
Ian and Ron's discussion lasted for three days. Interspersed throughout the weekend there were several guest speakers who added to the value of the workshop.
Ian showed us his research behind HGSI investing and Ron gave live market demonstrations how to maximize using HGSI.  This meeting really helped us understand the undercurrent of the market. Ron and Ian showed us how to get insight using HGSI and related tools in a predictive manner.
Fred Richards – an HGSI contributor, Harvard Economics Professor and longtime expert investor gave us a great overview of the world economic stage and what to expect going forward.  Fred is a great CANSLIM type investor with decades of experience and great stories. A friend of his when growing up was William O'Neil of Investor's Business Daily.   It was wonderful hearing Fred and by good fortune I sat next to Fred at dinner Saturday evening. Ian bought dinner for all at a wonderful Mexican restaurant
Chris White demonstrated his new software EdgeRater 5.0.   Chris demonstrated how using HGSI, one can do an end of day update across the market of index, ETFs and Stocks in just a few key strokes.  Perhaps the greatest benefit of using EdgeRater with HGSI is EdgeRater takes many of the tools developed by Ian and Ron and automates them in EdgeRater giving us a predictive look into the markets.
Chris Wilson an HGSI user demonstrated his techniques for Pairs trading.  Using HGSI and a non-proprietary set of tools using HGSI, Chris broke new ground with a technique based upon the changes in RS over time between an equity and a comparative index or ETF.
Dr. Jeffrey Scott, an HGSI user, presented stocks for consideration of our next JIRM index, our early warning indicator of a failing market.  For background, check out Ian's blog, posted on the HGSI website: Stock Market: Doom and Gloom or Plain Sailing? September 25th, 2011.This exercise gave us early insight we are clearly seeing rotation into unusual leaders such as SBUX, KMB and MCD. This rotation reflects the current fear in the marketplace.  This was an excellent lesson in chart reading and fundamental analysis. We ended up selecting 19 high quality leaders in this exercise. Only attendees have this list and if you wish to see it you have to attend a work shop.
For me the highlight of the workshop was a brief lecture by Gil Morales (author of Trade Like an O'Neill Disciple) to review his tidea on current market conditions and update us on pocket pivots.  Gil was supposed to give an hour discussion but it soon turned into 2 ½ hour lesson of correctly shorting a stock. Gil also painted a concerned picture on the market and gave us some names to consider shorting.  Gil was an analyst for Investors Business Daily. He uses HGSI to scan for pocket pivots. A pocket pivot signal gives a very early signal that a stock is getting ready to break out. I have studied the signals for months now and they do appear to be a very good early indicator.
My wife joined me on this trip and we took some time touring Pasadena, Hollywood, Beverly Hills and Bellaire. She really enjoyed buying clothes! I was a great weekend.
We all like to talk about our best stock trade. The investment I made this past weekend with respect to time, air fare, hotel, Seminar cost has to be the best stock investment I have ever made. It was an outstanding weekend.
If any of you are serious about developing your trading skills, Ian's next workshop is scheduled for March 24-26. I encourage you to join us.
*********************
Positions
SPY – (ETF tracks S&P 500 or SPX) bought at 122.5 (See Monday's blog for details)
Your Stock List#5 - Mea Culpa – Holding stocks through earnings season is always dangerous. 5 of our 14 stocks took  some big earnings hits (one on an analysts downgrade) So Paul & I have decided to drop TSU, RES, CROX, GMCR, & CPHD. Their positions will be closed at end of day. LINK to entire list (scroll down)
Future considerations – SSO (ETF that is @2X SPX) Buy on dip. Investors411 uses a buy the dip strategy in markets that are trending higher.
Bottom Line - It looks like a trend is starting. This is a significant bailout in Europe. There will probably be more. Little discussed China is the key to global growth and this trend developing.  The greatest risk is at the start of a trend, but also the biggest reward. Obviously the trend is NOT solidly in place.
*********************




Long Term Outlook

3 to 6+ months




CAUTIOUSLY BULLISH

Investors411 has 5 different valuations - BULLISH, CAUTIOUSLY BULLISH, NEUTRAL, CAUTIOUSLY BEARISH, and BEARISH.

* Everything written in BROWN is a repeat from a previous day(s)

AS ALWAYS, DO YOUR OWN RESEARCH BEFORE INVESTING

ALL TRADING INVOLVES RISK AND POTENTIAL LOSS OF PRINCIPLE

CHECK ALL DATA, I MAKE MORE THAN GRAMER ERRORS.