..
Greed Eats Democracy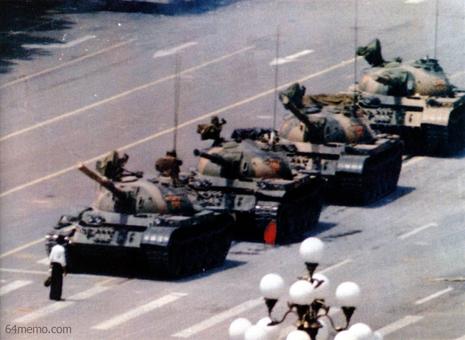 .
It Been 23 Years Since China
At Tiananmen Square
.
________________
.
Whose Money Is Nurturing
One Party Communist State?
.
.
Greedy
Oligarchs Love Dictators
and
Hate Democracy
.
A given – Outsourcing – Where US companies send million of jobs overseas because of cheaper labor costs.
USA

– GE was supposed to pay a

35%

tax on its $5.1 billion in US profits. Their lobbyists almost own our politicians so instead of paying taxes they have a

$3.2 billion

tax credit.
CHINA

– GE pays a full

25%

corporate tax in China. Add to that China is the rated second worst country for bribes. We all know major US conglomerates bribe politicians
.
Is GE Alone
Hell NO
.
Hundreds of Major US Companies
Feed the Totalitarian
One Party Chinese State
.
FAIRNESS
.
.
US Corporations give in to the
Chinese Dictatorship
who, with their help, will soon
rule the world
.
Why can't they pay
more of their fair share here?
.
Choose
.
GREED or DEMOCRACY
..
*******************
.
STOCKS
.
.
France/ the Dutch
Austerity or Taxes?
Dragging Stocks DOWN
.
Major European markets are down early (6:00 AM EDT -

1.67%

to

2.67%

) on news from France, Netherlands and a Spanish 

Bond Rate

over

6.00%

.

[Check out Link for latest]
Elections in France went badly for Sarkozy (center right). Winner – Hollande (center left). Better than expected – Anti Immigration/Euro – (far right) Most see Hollande winning the May 6th run off between him and Sarkoz

y – BBC report
FYI – Hollande wants to consider raising the top tax rate t

o

75%

in France instead of making more and larger spending cuts. Contrast with Obama's rise to

30

%

(Buffett Rule)
.
For Investors/Traders
How to Play Europe's
Political/Economic Problems
.
.
Reading The Tea Leaves
.
The USA currently has the most positive outlook of all the major economies.
.
We are being dragged down by Japan (natural disaster), and Europe. Hard to call what's happening in China – but hard to imagine 8 to 9% GDP growth continue.
Our top technical indicator –  McClellan Oscillator is at -8.22. Lots of room till we get to oversold or overbought = NEUTRAL
..
From Friday –

"

Holding a full boat of long positions is problematic until another liquidity dump by Central Banks."
From Friday -

" Short term play - Short - France, BNP and related banks may have some more short term downside them."

Those of you who shorted the rally in BNP and related banks should get rewarded today.

This, also may turn into a position that could last through France's May 6th election and beyond

.
Reality

– What is a short term negative for stocks is NOT bad for long term economics. If you impose too much austerity, the unemployment rate skyrockets, creating fewer taxpayers and more in need of welfare of incarceration.
From Friday –

"

High risk trade – If APPL keeps going down, I may purchase some before earnings or in a dip after earnings."

Still an option.

Reasoning

– Hopefully AAPL will drop to a technical support level [See

Paul's

comments] That, and the fact that an earnings miss seems to be getting baked into its Tuesday earnings reports, puts the odds (especially for traders) in your favor.
.
*************************
.
PAUL'S Corner
.
.
Looking at the futures, it appears it's going to be a down day. French elections show France is about to come to its senses and toss out the austerity regime. It looks like the great unwashed really don't like what they see in the banksta controlled Europe.
Dr Jeffrey Scott, an HGSI user, last night hosted a great Sunday evening webinar (which I posted a link to Friday and Saturday in the comments section). Great review of the condition of the market and an excellent AAPL chart review. I trust some of you folks caught the webinar.
I posted the following chart review of Your Stock List Saturday for you weekend stock addicts, in case you slept in here is a repeat.
NOTE: at the start of each month we review Your Stock List for additions and deletions, kindly make any suggestions that you might have for the list via email to Barr.
.
TRADERS
.
CMG – Broke the 17 Friday after it's earnings release was not well received, buy the dip? See comment:
DLTR – great chart, continues toward the BIG dollar in the sky!  Slightly extended. Using the Ian Woodward/HGSI proprietary "High Jump Indicator" I estimate  DLTR will be an "extended stock" in the area of 101 to 106. at which point you'll probably will get a pull back or basing.
ENB – 52 week high,
FAST – broke down through the 50, HGSI indicators are red
FL – basing, on the 17
HD – excellent tight chart, buy any dip market conditions permitting
IBM – looks like a bit of profit taking from the old dog. ALL HGSI indicators are red, below the 50.
IMAX – HGSI indicators have turned red, two red/down Kahuna's the past few days, sitting below lower Bollinger Band, needs to cross up through the middle BB (25.74) before a buy is "safe".  ** Previous comment from beginning of the month remains, middle of BB is now 23.80.
KLAC – basing on the 17
LEN – great earnings report, gapped up yesterday, buy any pull back. ** Previous comment from beginning of the month, LEN promptly broke down with the market and now sitting on the 50, if it holds above the 50 may be buyable IF housing reports start to improve.
MA – tight chart, buy any dip, buy any dip market conditions permitting
MNST – what a monster of a chart, buy any dip! ** Previous comment from beginning of month remains!
SWI – basing on the 50 & 17, free parking as they say!
TSCO – nice tight chart, buy any dip, buy any dip market conditions permitting
URI – nice $4 pop on earnings release.
WATCHERS
.
AKRX – sitting  below the 50 and crossed up through the 17 Friday, basing, HGSI indicators turning green.
BKI – woof!
KOG – below the 50, below the 17
RYL – sitting below the 50 and the 17, LEN has a better chart and that chart isn't much better.
DUMPSTERS
SIMO – gapped up on a story of AAPL semi chips being in short supply
CATM – woof, woof, woof!
FTK – buy at your own risk.
Disclaimer - all comments for education only, buy or trade at your own risk. At time of writing I don't own any of the stocks listed and have been 100% in cash for the past 3 weeks.
.
*******************
.
Spanish Bond over 6% = Changed to NEUTRAL
.
This has happened.
Add To This
Continued Meltdown in
European Markets.
.
Longer Term Outlook
3 months+
.
NEUTRAL
.
AS ALWAYS, DO YOUR OWN RESEARCH BEFORE INVESTING
ALL TRADING INVOLVES RISK & POTENTIAL LOSS OF PRINCIPLE
CHECK ALL DATA, I MAKE MORE THAN GRAMMAR  ERRORS.