Over this week Investors411 is going to do more than explore the class warfare in the USA.
We are going to present more of the trends and dynamics between what makes an economy grow and what makes it collapses. Democracy itself may be at stake as we experience another banking crisis that has its over leveraged roots in 2008 and is now emanating from Europe.
Small Business
Obama has just proposed $250 billion in tax break/incentives to the engine of jobs growth – small business. Last week's statistic – 1,600,000 jobs created by small business vs. 50,000 by big business. A no brainer piec of legislation.
Moody's said Obama's job proposal would produce 1.9 million jobs.
That, 1.9 million unemployed Americans to work,

1.9 million Americans not dependent on some form of welfare

growing American small business creating American commerce which is a jobs multiplier

growing American small business paying taxes because they are making more $$$
Why this won't happen.
It would lower unemployment and increase Obama's chances of reelection – Republicans will therefore stall.

It does NOT help the giant conglomerates who outsource their jobs overseas.

The Too big to fail and other major US Companies are mega lobbyists who rule almost all Republicans and many Democrats by controlling media and campaign contributions.
You will see congress vote on a tax break for mega overseas corporate profits before you will see them help the engine of growth – small business in the USA.
Much More on The Civil War to come
Small Businesses, Taxpayers Get Shafted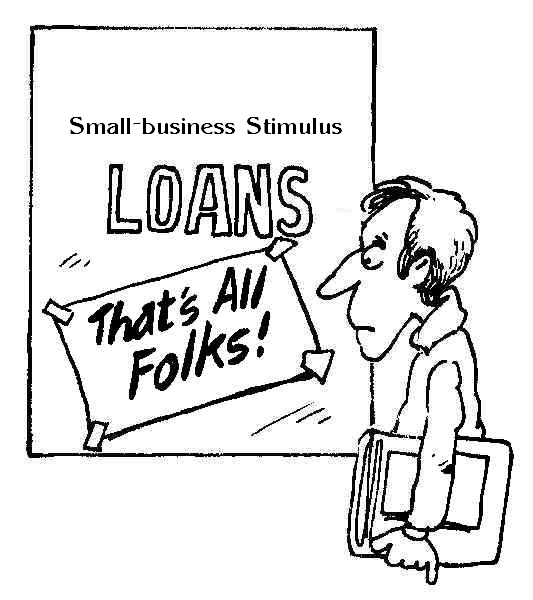 ________________
KISS & Stocks
(Keep It Simple Stupid)
If you don't understand a term look in up at Investopedia.com dictionary
AS ALWAYS, DO YOUR OWN RESEARCH BEFORE INVESTING!
DOUBLE CHECK ALL DATA, I MAKE MORE THAN GRAMMAR MISTAKES
| Index | Percentage | Volume |
| --- | --- | --- |
| Dow | -2.69% | up |
| NASDQ | -2.42% | ave |
| S&P 500 | -2.67% | up |
| Russell 2000 | -3.02% | - |
_______________
Market Analysis
Focus on Technicals, Fundamentals & HFT's
Shorter Term Outlook.
day/days/week/week+
We had a bit above average volume for the first time in two weeks. Major indexes from Europe to the US took a big hit. Increased volume =

Bearish
Headline - Stocks Hit hard As Eurozone Fears Spread Through Market LINK
Repeat

- 

Technically we have formed a

double bottom for most major indexes Now major indexes have formed short term higher highs. (see charts of major indexes on right side of blog). Traditional technical analysis says this is bullish. However, fundamentals control what's happening in the long run and the HFT are dominating stocks technically.

Any breakdown through the double bottom is

bearish Benchmark S&P at 1154 and 1120 is the major support level.
Investors411 Technical Forecasting Tools.
The PCR rose  to 

1.34

(Above 1.20 is getting Bearish and below 0.80 is getting Bullsih)(last two years the highest for PCR is @1.50 and lowest @0.60 - anything approach these levels shows change likely For more information on PCR LINK)  We are right at the start of OMG there is a lot of put positions out there level. Too many short/put positions almost always means a reversal is coming.= Bearish/

Neutral
(MO) Fell to to 

-34.02

(

Rough estimates =-30 somewhat oversold, -60 oversold, -90 OMG oversold)( +30 somewhat overbought, +60 overbought and +90 OMG overbought)

We have just started into oversold territory

.

Somewhat overbought

=

Bullish/

Neutral
___________________
Reading The Tea Leaves
Market momentum is obviously to the downside. Fundamentals matter. In this case its the news coming out of Europe - CNBC & WSJ However both the MO and the PCR are telling us that we are getting ready for at least a short term reversal.
Longer Term Outlook
month, months,
Repeat Same old mantra - May 20th forecast still stands. The May 20th summer forecast has come to pass and now we wait to see the Fed's next move. Add to this Europe is a whole lot worse than previously thought back in May. For the Fed to act significantly – inject more liquidity - I'm afraid we need to see stocks do worse for that to happen
Current Positions
Below – Investors411  hypothetical portfolio that should outperform the S&P 500
LONGER TERM POSITIONS
See POSITIONS Section of blog for more on YSL#5.(scroll to bottom)
Traders - If we get another strong move down today I would consider going long in a leveraged index ETF.  Technically, because we are so oversold and approaching support, any dip down close to support should hold.  It's a risk, and you could get overwhelmed by some bank failure in Europe. However, if we get that MO to -60 and below we should get at least a technical bounce.
Investors - It's sure better to nibble when the stock market is 20% down than when it was higher.  The Caution, of course is the breakdown through support for the major indexes. My best read of Tea Leaves is that it would take a major bank meltdown for this to happen. FT Link on this possibility.  A downgrade is NOT a meltdown, but there is risk.
Greece is going to default at some time and in some way. They have an interest rate near 50% on their 2 year gov't bond. We have an under 2%interest rate. That 50% rate is unsustainable for Greece. The problem is derivatives taken on the debt and the shadow financial system, like Lehman and so many others, make this crisis worse. Many want this to happen sooner rather than later so we can stop twisting in the wind.
Bottom Line – If we have another meltdown today, technicals will show an overbought market. If we get to OMG oversold levels the technical Tea Leaves put the odds even more in YOUR favor to Buy.
Paul has said this is not a market to be in. He's right unless you are protected (Puts or ETF's that short the market) But, when everyone else has panicked there is no one left to sell. It's hard to call a bottom exactly, but the Investors411 portfolio will nibble and risk a long position in a leveraged ETF if oversold and better OMG oversold conditions exist.
Positions
NLY - Annaly Capital Mgt. Ultra high dividend stock –a 14% dividend
GLD – (Long Gold ETF) Bought at 167.05 last week - Sold 1/2 for 180.4 (see comments section of blog on Friday) Almost +8% profit.
From yesterday - There are simply too many calls out there on GLD. Ripe for a bear raid by HFT's. Investors411 also likes to take a 5 to 10% profit and let the rest ride. Last reason – Gold should have gone way up as stocks went way down.
There is a major political battle going on over gold. Sides
The other side is China (plus other countries) and the Tea Party/Ron Paul who want gold to be the standard for the world.
Xinhua, China's official news agency - "International supervision over the issue of U.S. dollars should be introduced and a new, stable, and secured global reserve currency may also be an option to avert a catastrophe caused by any single country."
There are some major government/Fed/Commodity Exchange manipulators of gold prices. Often when gold declines in the USA you will see it bounce back in Asia overnight. This is probably due to Chinese intervention.
Disclaimer - Personally I own  a group of dividend stocks including NLY, SNH, KMP, MO, HTD, ABV & AGNC and a few other smaller positions I have puts half of dividend stocks I own. I also use leveraged ETF's TZA & SDS to minimize downside risk or make a profit. I buy everything in the hypothetical Investors411 portfolio. I will be purchasing additional YSL #5 stocks when we have a lower MO.*
_______________
Long Term Outlook
(for US stocks only – not our economy)
NEUTRAL*
*Investors411 has 5 different long term valuations - BULLISH, CAUTIOUSLY BULLISH, NEUTRAL, CAUTIOUSLY BEARISH, and BEARISH.
* Everything written in BROWN is a repeat from a previous day(s)
AS ALWAYS, DO YOUR OWN RESEARCH BEFORE INVESTING
ALL TRADING INVOLVES RISK AND POTENTIAL LOSS OF PRINCIPLE