.
The 1929 Crash
.
.
Presidents [1929]
Calvin Coolidge & Warren Harding
.
Both Shared one Trait -
Leave Business Alone
No Rules, "Free Markets" Ruled
Over leveraged Speculators run wild
.
Outstanding PBS Documentary
.
60 years later two Presidents
Destroyed the Rules
Regulating Bankstas and Markets
.
.
Bill Clinton & George Bush
.
Both Again supported
removing regulations and
leaving bankstas and "Free Markets"
Alone to regulate themselves
.
Result the 2008 speculative
unregulated banksta bubble bursts.
.
The Great Recession
.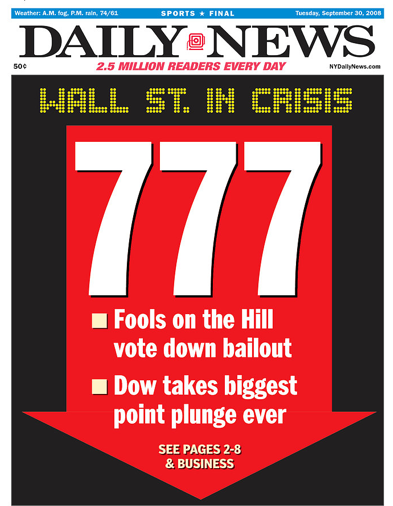 .
So who does a major
political Party nominate
for President?
.
.
Mitt Romney
.
A Banksta/Venture Capitalist
who believes passionately in
deregulation and "free markets"
Just like the 4 above Presidents
.
It took us 60 years to
break the regulations that
protected us the first time
.
Now in just 4 short years
another deregulate "free market"
let business operate in
over leveraged shadows
is running for president.
.
_____________________
.
Solutions
.
Fed Chair – Ben Bernanke
.
Stimulus Works
.
Every time our Central Bank is operating
a market manipulating liquidity dump
Socks soar [Over 100% in 4 years]
.
Too Big to Fail
Banksta's  are Flooded with Cash
.
The rich get richer in both
the stock and unregulated
exploding $600 trillion casino
derivatives market.
.
The Problem
.
.
It does NOT Trickle Down
.
So when hard working
Bob Cratchit
asks Ebenezer Scrooge
for a Christmas raise to help
.
Tiny Tim
.
.
Ebenezer's answer is
It's your fault you're where you are
"Not a Penny More"
Austerity and unregulated markets
are good for you.
.
*******************
.
STOCKS
.
.
Trends
.
The Major Trend Cycle Impacting Stocks
Shown by following Chart from Zero Hedge
.
Europe – Major trend is many European economies are rejecting sever austerity measures.  Germany (who has the most to lose) is fighting the tide. French & Greek elections Sunday – Anti austerity side favored.
Growth of globalized companies in China, like AAPL is are the major engine leading stocks higher
Spanish 10 year Bond Rates [411 uses this as a critical measurement of European/world stock market stability] have stabilized over last three weeks just under 

6.o%

danger zone.
Spanish bond rates down  this AM to 

5.69%

at 8:30 AM EDT. Looks like predicted Socialist victory having little impact on European markets.
US Unemployment numbers 8.2% expected with 168,00 jobs created – Actual results Unemployment rate

-

8.1

%

down

o.1

%

+

115,0

0

jobs below expectations. Revisions for March up to 

+154,000 from 120,ooo

for March months. Feb. up to.
Analysi

s

–  Worse than expected, but upward revisions better than expected.
McCellan Oscillator [411 very successful technical tool in market direction - Tops/bottoms] fell to

-1.77.

Range for last 6 months is

-100

to

+60

.  Outlook is  

NEUTRAL
.
____________
.
Reading The Tea Leaves
.
..
Major Question remains
Can the US market Rally despite the problems
in just about every other major world market?
.
Europe's canary in the coal mine, Spanish bonds need to stay below 6%. It is. A strong resistance level has been established at 6%.
Our Fed's "Operation Twist" ends in June. Traders/Investors/Manipulators need to see that they will continue liquidity dump.
.
Still looking looking decent and perhaps range bound
for May if we don't have a Spanish yielded problem.
.
If there is no signs of further Fed liquidity, then the late spring meltdown of past two years will repeat.
Fed manipulation is working very well.
The latest incarnation is
Operation Twist that end in June
.
*************************
.
.
.
YOUR new Stock List
is in Monday's blog.
.
.
*******************
.
Spanish Bond yield over 6.0% =  NEUTRAL
Under 6.0% = CAUTIOUSLY BULLISH
Oil Prices took a major hit yesterday. Oil is a leading economic/stock indicator. A continued fall to below 200DMA would downgrade outlook.
.
Longer Term Outlook
3 months+
.
CAUTIOUSLY BULLISH
.
AS ALWAYS, DO YOUR OWN RESEARCH BEFORE INVESTING
ALL TRADING INVOLVES RISK & POTENTIAL LOSS OF PRINCIPLE
CHECK ALL DATA, I MAKE MORE THAN GRAMMAR  ERRORS.