Economics in Two Minutes
In two minutes 15 seconds a Rhodes scholar, renowned economist and former Labor Secretary explains the structural economic problem of the USA – LINK
The video does a much better jobs than the points listed below.
Since 1980 our economy has almost double in size, but (adjusted for inflation) salaries have barely increased.

Where did the money go

?
To the super rich

(top 1%) who used to take home 10% of the wealth & now take home 20%. It's given them a total of 40% of today's total wealth in the USA.
With the wealth they buy political power. In 1980 their tax rate used to be 70% and now its 35%, and a major major portion of that wealth is taxed at 15% – the tax on capital gains. The wealthiest 400 only pay a 17% tax
This created a huge budget deficit. Schools, roads, and many safty nets that protected the middle class have and will be further cut
America's middle class no longer able to survive on the scraps left by the wealth  turns on each other. The flames of hate are even fueled by the wealthy. – Union against non union, native born against immigrant,  one race against another, one religion against another, public employee against private.
The middle class no longer able to borrow as before  and diminished in assets = an anemic recovery.

The only way we can have a strong economy is to have a strong middle class.
We all want government to be more efficient, but its long past time for the USA to start building its middle class like Brazil, China and so many other countries are doing.
Thanks to several of you who sent me this video and Paul for posting it in the comments section.
_____________
KISS & Stocks
(Keep It Simple Stupid)
If you don't understand a term look in up at Investopedia.com dictionary
AS ALWAYS, DO YOUR OWN RESEARCH BEFORE INVESTING!
DOUBLE CHECK ALL DATA, I MAKE MORE THAN GRAMMAR MISTAKES
_____________
| Index | Percentage | Volume |
| --- | --- | --- |
| Dow | +0.36% | Up |
| NASDQ | -0.28% | Up |
| S&P 500 | +0.30% | Up |
| Russell 2000 | +o.03% | - |
_________________
.
Technicals, Fundamentals & Analysis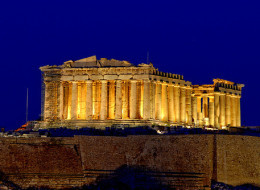 The potential of a

Greek Defaul

t

is by far the single largest fundamental that is currently impacting stocks.

This has gone far beyond

Alan Greenspan

calling the odds of a Greek default "almost certain," … and could drive US into a recession. Or the

#2 at PIMCO

(the world's  #1 private bond company) saying Sunday "Europe risked wasting more money for nothing if it kept pumping billions into the weak Greek economy."
The number of sophisticate investors buying insurance against the potential of Greek default negative impacting US stock markets is as high as it was during the Lehman Brothers collapse

.

The following is a

link to the chart

of the

Put to Call ratio

. The chart shows the greatest number of Puts (bets the market/stocks will go down) since Nov 2008/Jan. 2009.
The Silver Lining

- If some sort solution to the Greek crisis occurs, all those put buyers will get caught with their pants down and we will have one hell of a rally. Usually this number of puts indicates a market reversal. However

fundamentals over Greek debt rule

.
The McClellan Oscillator (MO) chart rose to

-31.20

( below 

-30

= somewhat oversold, below

-6

0

= oversold, below 

-90

OMG oversold) The lower the MO goes the more the chances for some sort of rebound. Stocks are now moderately oversold.
$USD The Dollar fell a significant

-o.79%

Friday. (

+/- 0.50 is a significant move

) There have been many major moves in the dollar as the Greek crisis builds. Although we had a big fall Friday, the last 7 weeks are clearly bullish.  This is money coming out of the Euro (because of Greece and into dollar) and moving into the dollar. For stocks trend =

Bearish
Reading The Tea Leaves

– The training wheels come off the US economy June 30th as QE #2 ends. Greece's debt crisis overshadows Irelands (just as bad) and Portugal, Spain and Italy follow. All this is exacerbated by unregulated derivatives that the US introduced to the world's banking system. It's impossible to to call exactly when Greece defaults (some say it may not default) and how the panic will spread.  However there is great downside risk.
Reading The Tea Leaves

- Longer Term (repeat) -  "

See

May 20th

b

log for forecast for this summer

."
Our bull market has survived a a catastrophic nuclear disaster, bank foreclosures, unemployment, shadow capitalism, revolutions and a whole lot more as the Fed had our backs with liquidity. Now that liquidity (QE #2) is over in two weeks and if Greece collapses Investors predicts – the bull will die.
___________________
When Bears Rule
Right now, instead of  joining the Chicken Little's running around with their heads chopped off many sophisticated investors are protecting their assets
We've learned from experience everything from cash to housing values can go down in value. There seems to be NO financial armageddon looming, but their are ways to buy insurance or hedge against bears ruling. Investors has recommended several and they are listed in the POSITIONS Section of the blog and below
If the markets go down you can make money by using ETF's (market baskets of stocks) that short the market (they go up as stocks go down). Here's a list of some from the least risky to the most.
SH

(Short the S&P 500)

SDS

(2x short S&P 500)

TZA

(3x short small cap stocks)

More sophisticated investors can place calls on these three ETF's or puts on long ETF's, or use puts,spreads etc.
By no means is Investors411 recommending that anyone go all in any of the above positions. But they can help if bears rule. You can also follow Investors411 hypothetical portfolio below. Since Investors made its May 20th negative call on the US stocks the benchmark S&P 500 has gone down from @1340 to 1270 or lost about 5%.
SH

gained @+5%

SD

S gained @+10%

TZA

gained @+17%
Simply put stocks go down and you make $. Investors has outlined some of the risks since 5/20 (today – see Silver Lining and Greek debt above for updated risk assessment)
Obviously some strategies can get complicated and difficult. You have to choose just how much  you want to risk. Do you want want to hedge/insure against a small portion of your assets,  go all in or something in between.
Bottom Line - Using an ETF that shorts the market is no different/riskier than using one that goes long. The skill/luck is choosing the right direction and evaluating how much to risk.
______________
Positions
Below – Investors411  hypothetical portfolio that should outperform the S&P 500.
NLY - Annaly Capital Mgt. Ultra high dividend stock. Bought about a month ago.
TZA - ETF that is 3 times short small cap stocks Bought 1/2 TZA position at 39.75 about  10 days ago. Have already cashed in a 6% gain in TZA.  Hope to buy more today in rally.
Repeat Strategy remains
Short any rally - Investors411 will use TZA (3X short small cap stocks) and SDS (2x short S&P 500 more conservative) .
Sell long positions into any rally -
Disclosure - I own NLY, & TZA as well as a group of dividend stocks – I buy all stocks mentioned in the hypothetical Investors411 portfolio.
_________________
Look for an enlightened Paul's Corner every Tuesday & Thursday and the always informative comments section every day.
_________________
The Fed has moved from an expanding money supply to a neutral – No QE #3. Congress is threatening to contract the money supply. "We [the USA] need to grow at this point more than anything else." Investors411 outlook will remain negative on the USA unless the Fed and/or congress return to more pro growth policies and/or Euro defaults are solved.
_________________
Longer Term Outlook
Neutral/CAUTIOUSLY BEARISH
AS ALWAYS, DO YOUR OWN RESEARCH BEFORE INVESTING
ALL TRADING INVOLVES RISK AND POTENTIAL LOSS OF PRINCIPLE