V

O

T

E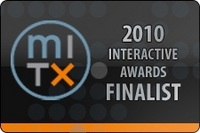 Without Overdrive Interactive this web site would NOT exist or remain free. An intern there designed Investors411. That means
No lists of ETF's that out preform the S&P 500 for the last 5 years
No YOUR Stock Lists that make

24%

&

26%

in 3 or less months
No unique politic/economic commentary that angers or satisfies.
No comments section loaded with investment ideas & controversy
No POSITIONS section explaining investment choices
Overdrive Interactive is up for a major award in Digital Media. A small company up against some of the biggest in the industry for a prestigious award.
You Can Vote Early and Often!
You can vote each day though Wednesday. Voting takes only a few seconds. Click on the Overdrive Interactive circle then hit VOTE  - Link Below
http://www.boston.com/business/technology/product/MITXawardvote2010?pg=9
My son Harry does run the company. Like all of you, I'm proud of all my kids. But this one needs help right now. You'd also make his old man happy. Thanks!
Stuxnet
Stuxnet is one nasty computer worm that was fist noticed in June 2010. It came to worldwide attention because it attacked Iranian Nuclear facilities through Microsoft/Siemans products. Investors411 has brought this up once before. My bet is Israel created it. Perhaps the USA.
Richard Clarke, a former Counter Terrorist advisor to a President talks about some of the threat from future Cyber War
Remember the Israeli's taking out a Syrian Nuclear Reactor without a scratch. Well,Syria went dark because of a virus.

The above link also has a summary of how and why countries are preparing for Cyber War.
You all know how nasty a compute virus can be. Well it could get a whole lot worse (Thanks to

Robert

H

for info on this)
KISS & Stocks (Keep It Simple Stupid)
If you don't understand a term look in up at Investopedia.com dictionary
AS ALWAYS, DO YOUR OWN RESEARCH BEFORE INVESTING!
DOUBLE CHECK ALL DATA, I MAKE MORE THAN GRAMMAR MISTAKES
Index
Percentage
Volume
Dow

-0.80%

down

NASDQ

-1.46%

down

S&P

-1.18%

down

Russell 2000
-

1.68%

-
Technicals, Fundamentals & Analysis
Investors411 record – 5 years of beating benchmark S&P 500
US Stock Markets -
From Friday's blog - "When you add CSCO to the dollar's rise & the BDI's fall its three strikes."
Stocks took a hit in what now passes for average volume – weak volume. The weaker the volume the more of the market BB/HFT's control.
The most significant point for trading this week is that after a a big run higher a commodity bubble may be bursting
Significant Indexes
The Dollar (USD) [

Anything daily price move over +/- 0.50 is significant. Dollar usually moves inversely to stocks

] For the 4th day in a row the dollar rose a significant amount.

-0.17%

yesterday.  Dollar directly blow strong resistance level=

Bearish

/Neutral
The Baltic Dry Index (BDI) [

measures cost of world trade. Also proxy for China, emerging markets,&  exporting countries

]Fell  a massive -2.24% yesterday. BDI consolidated after bull run that began in June. Major support recently broken = 

Bearish

McClellan Index – (MO) [

The

rough

guideline is over +60 = overbought market = sell positions or short stocks, & -60 = oversold market = buy stocks.

] Fell  to 

-54.54

yesterday.  = Oversold/Neutral
Reading Tea Leaves
Commodities are directly related to the BDI. The BDI breaking support means commodities (raw materials that emerging markets need) are not getting shipped. This is a warning shot – After a big run higher this overbought significant element of the world's economy looks like it has to consolidate.
This makes USO (ETF for oil – a major commodity) what to watch today. It fell a huge -3.62% Friday.
Perhaps some balance to this is the fact that the dollar is up against  strong resistance. Both a short term high and a falling 50 day Moving Average.
The MO is almost oversold (-55 is near -60) We've waited a long time for the MO to get this low and an opportunity to buy the dip.
However we now have two new factors to watch.
The dollar (UUP the tracking ETF) – Most likely the significant resistance level will hold,
Overbought commodities – (USO the tracking stock) – Unfortunately best read of tea leaves is that this sector will fall in short term. An overbought correction in a bull run. But still a short term downside move. this week.
Positions
The  Positions Section link to latest & former buys and sells  - These are positions I actually own
(I do manage 6 accounts that have other positions)
EWS (Singapore) This ETF is very vulnerable to a falling BDI and commodities. Put in 2% trailing stop.
EEM (emerging Markets) Was Stopped out of EEM for

0%

gain.
DGP (2x gold) Stopped out of DGP at 40.70 for @ a

+7%

gain
TYH (3x tech stocks) . Stop on the rest at 39.25. If stop is hit the total gain/loss will be zero.
Traders and Investors who can take high risk- There are a lot of moving parts to watch (UUP & USO) but a buy the dip opportunity exists. The bigger the dip (Dow -100) the better. I like TYH (3X techs) ROM (2x techs) & UWM (2X small caps) Obviously the less leveraged means less risk and less profit if it goes higher.
Investors - Lets wait for the MO to close below 60. Maybe I'm waiting too long to buy the dip, but caution seems appropriate.
—-
Your Fist Stock List made @ 

+24

%

from 2/11 to 5/20 vs @ +11% for the S&P 500
Your Second Stock List made @ 

+26%

from 8/4 to 11/5 vs @ +9% for the S&P 500
Deadline for suggested stocks for the new "YOUR Stock List" is today at 6:00PM EST
Paul & I will be going over the list and coming out with YOUR Stock List #3 by next Monday
Look for Paul R's always enlightening remarks on stocks and sectors in the comments section of the blog. See POSITION section of blog for lists of potential stocks & ETF's including "YOUR Stock List."
Longer Term Outlook - 
CAUTIOUSLY BULLISH
AS ALWAYS, DO YOUR OWN RESEARCH BEFORE INVESTING!