'
We The People
'
.
By Yankee Bob
.
For me the Big Change happened when  Katrina was being tracked into the Gulf
It was obvious that New Orleans was going to take a big hit and basically, our Federal government did not respond.
Not pre land fall when evacuation was an option. Not after the flood when  conditions were dire.
But when the US government let a major American city drown and did not mobilize to help out.  The press played the game of "how could we have known such a bad thing would happen?"
No one ever posted the banner headline,
" Citizens, you're on your own!"
The government under GW helped to empty New Orleans of poor blacks. Indefensible! We began the era of "You're on your own."
No more of the Government is here to help you and we are all in this together.  No more we can do anything. We left the era of, we can and we will and began the era of…
we will help corporations and the rich
But buddy, you're on your own.
Because of an attack from some of the most backward people on earth

,

the USA has become a Police State

.
When you create laws that push aside the constitutional rights in the Bill of Rights, and throw out the Geneva Convention, then you live in a Police State that is no longer a democracy.
Now the press and Congress accept the loss of due process and the right to protest and free speech and protection from unreasonable search and detention.
In a democracy you have Rights that exist aside from the prerogative of whoever controls the apparatus of the State. And as long as those rights are protected,the will of the people is enacted.
The people want a fair tax deal where corporations and the rich pay their fair share.

The people want the wars ended.

The people want the unfair tax breaks for companies ended.

The people want to see alternative and decentralized energy bloom.

The people want women's reproductive rights and health protected.

The people want the right to join in class action lawsuits against corporations.

The people want our social programs to expand not contract.
If we are such a beacon of Democracy, then why can't we have any of this? We thought the Age of Greed ended a century or more ago.
We ain't seen nothin' yet.
*****************
.
STOCKS
.
Wall Street Bull and OWS Symbol
..
Insight into how Investors411 evaluates stocks, markets and trends can be found in the STRATEGY Section of the blog.
.
_____________
.
Mr Central Bank
.
.
.
Mr Central Bank,

Ben Bernanke

went on ABC Tues. night, but did not talk about  more stimulus. Results – Stocks drop.
Best Story out there – High Class Spanish Hookers refuse to sleep with Bankstas unless the get loans.
Our #1 technical forecasting tool, the McClellan Oscillator (MO) fell to

-26.47

. (for more see  STRATEGY link at top of blog and scroll down) MO now = 

NEUTRAL
.
TROUBLE Ahead
.
Short term, some problems ahead because of the Italian bond yield moving off the 4.84% yield low up to 5.20%.
No where near the 7.00% danger zone, but the two+ week rally higher has traders worried that the European Central Bank might be loosing some control.
In a Central Bank manipulated market, you want yields stable or moving down.
______________
.
Bankstas
.
.
As Investors411 readers realize Bakstas no longer practice capitalism, but run a massive, unregulated casino or derivatives market where gains are privatized  for them and you  socialize the risk.
.
&
.
As Congressman Duncan Hunter says –
"for all practical purposes many US corporations have become Chinese Corporations"
.
We all know Bakstas in the USA have little incentive to shower Americans with loans – But guess who is getting lots of helpwith mortgage money for loans by US Banks?
.
China & BAC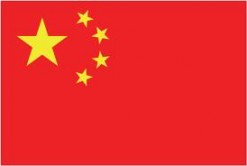 .
State run China's Construction Bank,  just announce a 25.5% increase in profits – $26.9 billion.
10% of  the biggest home lender in China is owned by Bank of America.
**********************
.
Paul's Corner
.
.
Buongiorno!
.
Most of the members of Your Stock List behaved yesterday, some down and some up, here are a few to note:
AKRX – closed under the 50, under pressure
IMAX – under continued pressure
KOG – dropped below the 50 with high volume
URI – YSL member United Rentals report and video from CNBC – While the economic downturn has been difficult for a wide range of companies, it's been somewhat of a boon for United Rentals. The company has prospered as construction companies rent its equipment rather than buy equipment outright.
See the CNBC Video:
Here's a curious irony about the energy market: The greatest threat to the future growth of the U.S. solar market is sustained low natural gas prices, which continue to hit fresh decade lows this week. Every day of $2.25 natural gas spot prices or below is another day to expect natural gas power plants to replace the dying coal plant fleet, and that makes for a tougher case when utilities need to argue in support of solar power deployment.
2 Big Falling Knives in the Energy Market
The Banks stock appear to be  moving, check out a Paul's Corner Extra posted in the comments section last evening.
The energy, material and utilities are under pressure, the following link is to a spread sheet I created using EdgeRater Software, showing the various sector moves as of the March 28 close:
All comments are for education only and you are foolish to trade on anything I suggest! If I failed to comment on a stock on Your Stock List, it doesn't mean it's safe to own or needs to be sold, that's up to you to figure out!
.
**********************
.
Longer Term Outlook
3 months+
.
Still
CAUTIOUSLY BULLISH
.
AS ALWAYS, DO YOUR OWN RESEARCH BEFORE INVESTING
ALL TRADING INVOLVES RISK AND POTENTIAL LOSS OF PRINCIPLE
CHECK ALL DATA, I MAKE MORE THAN GRAMMAR  ERRORS.
.