Who are the 99%
See more of the 99% at
http://wearethe99percent.tumblr.com/
Pass on this or your favorite photo
Tom Friedman's editorial in the Sunday NYT has an excellent article on the crony, casino capitalism we are fighting against.
Some major points –
An under reported Citigroup Fraud "that made GS "look like boy scouts" – No one gets arrested while thousand of Occupy Wall St. protestors do.
A comparison to Taharir Square in Egypt's quest for justice where the

"game had been rigged by the Mubarak family and its crony capitalists."
"Capitalism and free markets are 

the

best engines for generating growth and relieving poverty — provided they are balanced with meaningful transparency, regulation and oversight. We lost that balance in the last decade. If we don't get it back — and there is now a tidal wave of money resisting that — we 

will

have another crisis."
********************
Euro Zone Doubts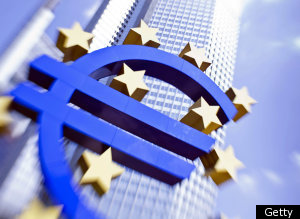 Lots of news outlets over the weekend cast doubts over last weeks  Euro Bailout. Here's one from NPR's Jim Zarroli .
But the best (easiest to understand)  is this two minute animated explanation featured in the Guardian.
Click on animation photo for link to video
The impact of these editorials on stocks covered below.
*******************
Raising Cain
Huffington Post headline this AM is about "flavor of the month" (leader through October) Herman Cain having accusations of "sexual harassment" If there is any validity to these charges Cain is toast.
Candidate Rick Perry, last quarter in financially out raised Cain 6 to 1 and even beat Romney.  Money buys elections and flavors last a month. Perry, last week picked up endorsement of Mr Flat Tax -Steve Forbes. If Perry can stop putting his foot in his mouth he would be a very strong candidate.
Mitt Romney took a spank from mega conservative columnist George Will on Romney's flip flops
Perhaps, Obama's biggest weakness was how would he answer the 3AM phone call?  He did with Somali Pirate's, Bin Laden, His #3, and Ka Daffy. Do we want an indecisive flip flopper answering that 3AM call?
*******************
STOCKS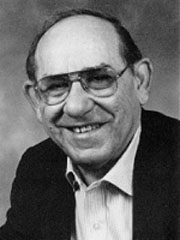 "Deja Vu, All Over Again"???
Yankee Star Yogi Berra
On July 21 st markets rallied on the news of a Euro Bailout Plan – Greek bond holders took a 21% cut , etc. The chart of the benchmark S&P 500 shows a significant rally in above average volume on the 21st. We held onto or confirmed those gains the next day just like last week and the second major Euro bailout plan.
After a weekend investors started to doubt the rescue plan and by Aug. 8th the S&P 500 was down almost 20%.   The question is – are the current doubts strong enough to have the same impact on the investment herd? (see above links and link below)
Click on photo for link
******************
Reading The Tea Leaves
Our

secondary indicator, the Put Call Ratio is at 1.00. Well below its 50DMA which is at 1.15 = Bullish/

Neutral
For more on MO & PCR see POSITION Section of blog (scroll down)
Technical analysis is all about reading tea leaves, trends, patterns and history/chart patterns repeating themselves.

Yes, there is cause for worry

. But the bulls have some valid fundamentals on their side too.
Strong above average 2.5% GDP results or last quarter in USA.
China's growth numbers has its critics, but again its GDP was over 9% again.
Consumer sentiment is down, but consumers are spending more in USA.  Due to top 10% (income) on buying spree and the bottom 90% very worried.
Bottom Line – Too hard to make a definitive call on this situation because the manipulators (Central Banks) & shadow banks are hidden in opaque accounting.
However , if you use some inter market technical analysis, the kind John Murphy creates, you'll see some clear hesitation across currency, bond and commodity markets. (What all this means in tomorrows Investors411)
Same long term outlook till/if we break down below 1225 on SPX.
*******************
Long Term Outlook
3 to 6+ months
Investors411 upgraded its Outlook last Monday to CAUTIOUSLY BULLISH. Reasoning
Technically, we broke out of this summers trading pattern. The resistance and now support level for benchmark S&P 500 is @ 1225.

Fundamentally, the perception that European banks will survive

(see Banksta at War)

another over leveraged crisis

A 2.5% GDP Growth in the third quarter is NOT a recession number.
CAUTIOUSLY BULLISH
Investors411 has 5 different valuations - BULLISH, CAUTIOUSLY BULLISH, NEUTRAL, CAUTIOUSLY BEARISH, and BEARISH.
Everything written in BROWN is a repeat from a previous day(s)
AS ALWAYS, DO YOUR OWN RESEARCH BEFORE INVESTING
ALL TRADING INVOLVES RISK AND POTENTIAL LOSS OF PRINCIPLE
CHECK ALL DATA, I MAKE MORE THAN GRAMER ERRORS.