YOUR Stock List gains = +12.55%
S&P 500 gains = +5.66%
See Stock section & Paul's Corner below for more
____________________________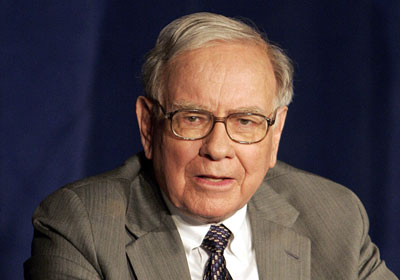 Warren Buffett – "My Secretary has a higher tax rate than me."
Yesterday Barack Obama put some teeth into his economic plan that started with $250 billion in tax incentives for the engine of small growth – small businesses in the USA.  Editorial from Sam Stein. The lead editorial from the NYT -
"This is not class warfare. It's math. The money is going to have to come from someplace." It could come from the middle class, from the elderly and the poor, by asking them to give up benefits from programs like Medicare, Medicaid and food stamps — as many Republicans are advocating. It could come by pulling money from road building, schools, food inspection and other vital government services.
Those are unacceptable choices, he said, particularly if the rich give up nothing, and he made it clear he would veto any plan that cut Medicare but did not raise revenue from the rich.
One Particular area that Obama deserves applauds for is the potential for savings (One trillion in 10 years) in the military budget. Obama has lead us form a "you're with us or against" Iraq war foreign policy to a far less costly yet effective Arab Spring/Libya foreign policy.
Investors411 has consistently maintained the focus should be on jobs creation, and fixing our shadow "too big to fail" financial system. But, this is a solid, overdue "change we can believe in."
_____________________________
KISS & Stocks
(Keep It Simple Stupid)
If you don't understand a term look in up at Investopedia.com dictionary
AS ALWAYS, DO YOUR OWN RESEARCH BEFORE INVESTING!
DOUBLE CHECK ALL DATA, I MAKE MORE THAN GRAMMAR MISTAKES
| Index | Percentage | Volume |
| --- | --- | --- |
| Dow | -0..94% | down |
| NASDQ | -0.36% | down |
| S&P 500 | -0.98% | down |
| Russell 2000 | -1.69% | |
______________________________
Market Analysis
Focus on Technicals, Fundamentals & HFT's
A big stock loss was

more than cut in half by rally late in day

.

Bullish sign

.
Trend – How stocks react to European news dominating right now. Our two major forecasting tools give us a good idea how stocks will react to news. Overbought markets don't move much on good news. Oversold markets can more significantly on good news.
Big news of the week is FOMC meeting and announcement Wednesday. A surprise would move stocks higher.
Trend - 

Kicking the can down the road on Greece is mana from heaven for HFT's who can use every news items to execute short squeezes, pump and dumps or catching institutional traders with losing long positions
____________________________
Investors411 Technical Forecasting Tools.
The PCR fell to 0.99

(Roughly - above 1.25 is getting Bullish and below 0.80 is getting Bearish. 1.00 = same amount of puts and calls. Over last two years the highest for PCR is @1.50 and lowest @0.60 - anything approach these levels shows change likely For more information on PCR

LINK)  Four basically flat days in a row close at @ 1.00. The last time the PCR got below 1.00 we rallied. = 

Neutral
(MO) fell dramatically to

+14.07

(Rough estimates =-30 somewhat oversold, -60 oversold, -90 OMG oversold & +30 somewhat overbought, +60 overbought and +90 OMG overbought) =

Neutral
____________________________
Reading The Tea Leaves
Short Term Outlook
days, week+
Both forecasting tools in Neutral
YSL #5 had an outstanding day yesterday.

LINK

(scroll down) or See

Paul's

comments. Since the majority of these stocks are high growth stocks, and these kinds of stocks are usually leaders in a bull market = Bulls are waking up. AAPL (Mother of all tech stocks and a YSL #5 stock) had a significant up day.
Fed/Bernanke probably needs to "surprise" traders/investors for rally to continue. Something called Operation Twist, seems to be priced into this rally already.
Longer Term Outlook
month, months
Repeat Same old mantra - May 20th forecast still stands. The May 20th summer forecast has come to pass and now we wait to see the Fed's next move. Add to this Europe is a whole lot worse than previously thought back in May. For the Fed to act significantly – inject more liquidity - I'm afraid we need to see stocks do worse for that to happen. I now believe I may be wrong about stocks having to be lower for the Fed to do more. There are a lot of analysts who expect more stimulus or a surprise at the Fed meeting Wednesday.
We do have a technical series of higher highs and higher lows build

ing on major indexes

. Also a technical bottom that's been retested.

That's bullish
_______________________
Paul's Corner
Great day for many of the YSL 5 stocks and a fair day in the market as many stocks are starting to move, BUT keep in mind the PIIGS news still over shadows the market. If you care to play don't jump in blindly.
Quality growth stocks will always beat the S&P  500 and YSL 5 is doing well. Current gain is 12.11% vs. 5.56% since the Aug 18 Start. Here is the group performance analysis:
A good way to check the individual stock performance of your portfolio is to look at the Relative Strength of each stock. Using HGSI the following chart shows the % gain against the S&P 500 for the past 4 weeks. Note the S&P 500 equals 100, so if a stock has a number of say 117 for AKRX it means AXRX has done 17% better than the S&P 500. Looking at ZAGG with a number of 85 means ZAGG has done 15% less than the S&P 500 for the past 4 weeks.
The following are YSL 5 chart observations and are made for education only. They are not a suggestion to buy or sell any stock.
AKRX – Broke out of a 6 week base 4 days ago. Extended, buy any dip.
ABV – Sitting on the 50, basing
NLY – Chart Ok
AAPL – Broken out, extended
CPHD – Extended, breaking out of lose base
CMG – Breaking out, extended
CROX – Sitting above the 50, very loose
GMCR – Basing above the 17
HANS – Good chart buy any dip
HLF – Basing above the 50
LULU – Break out from lose base
RES – Bounced off of lower trading channel
TSU – All HGSI indicators are red
ZAGG – Chart broken down, most indicators red
The  US Fed Reserve is providing stimulus to Europe, why aren't the Tea Baggers and their lackey Republican hacks yelling about this and the cost to Mericans?
Remember, you are responsible for your investment decisions, and I am not. Please do your diligence, and please take ownership for your actions because I'm sure not going to.
_____________________________
Current Positions
Below – Investors411  hypothetical portfolio that should outperform the S&P 500
See POSITIONS Section of blog for more on YSL#5.(scroll to bottom)
6 trading days ago we retested lows and Investors411 stated that for those who could stand the risk it was time to nibble. Forecasting tools are in Neutral, but the mojo is with the bulls.
NLY - Annaly Capital Mgt. Ultra high dividend stock –a @14% dividend NLY was bought in mid May at 17.14 Now at 18.16
GLD – (Long Gold ETF) Bought at 167.05 - Sold 1/2 for 8% gain. GLD closed at 173.31. Gold is contrarian to stocks and More willing to buy more than sell right now
Disclaimer - I buy everything in the hypothetical Investors411 portfolio. If stock is mentioned and I own it you will know.
_______________________
Long Term Outlook
(for US stocks only – not our economy)
NEUTRAL*
*Investors411 has 5 different long term valuations - BULLISH, CAUTIOUSLY BULLISH, NEUTRAL, CAUTIOUSLY BEARISH, and BEARISH.
* Everything written in BROWN is a repeat from a previous day(s)
AS ALWAYS, DO YOUR OWN RESEARCH BEFORE INVESTING
ALL TRADING INVOLVES RISK AND POTENTIAL LOSS OF PRINCIPLE