Zach Wahls
Why has this 19 year old scholar's 3 minute video been seen by 15,540,308 million people?
Zach Wahls Speaks About Family
.
*******************
.
Occupy Wall Street
Note – Cartoon from outside USA
Some signs OWS's Message about
Income Inequality is resonating
Obama

now talks the talk.  Many question if he will walk the walk (see yesterday's Investors411 & comment section)
NY governor with 65% approval rating,

Andrew Cuomo

, gets NY legislature to approve additional taxes for the wealthy while cutting them for middle class Americans -

Story Link
It's way early, but consumer advocate

Elizabeth Warren

has taken a lead in polling for the MA Senate race over

Scott Brown,

even though Carl Rove's group is airing negative adds tying her to OWS.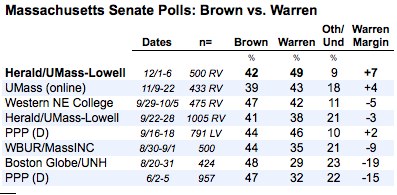 Compilation from Huffington Post
*****************
.
STOCKS
.
.
Reuters has produced an interactive chart of charts on the Eurozone Crisis. If you're a trader/Investor, this is well worth your time.
Two most significant up coming events
Euro summit concludes on Friday – View from Voice of America

US Fed meets next week. –
Here's a list of 130 stories raging from next weeks Fed meetings to the disputed "secret loans"
Strong correlation between Europe and US stock opening price
Germany's DAX Down from open, but up +0.38% at 6:15 AM EST
DAX down - 0.07% at 8:22 AM EST
.
********************
.
.
Reading The Tea Leaves
.
'
Our #1 technical forecasting tool, the McCellan Oscillator fell slightly to +19.68. 50DMA at +11.31 = NEUTRAL
There's lots of room for the market to move higher (or lower – but trend is up) despite last week's big gains. We need to hit +60 on the MO before you start to worry about being overbought. For more on MO see Strategy section of blog.
The S&P 500′s 200 DMA is proving to be a strong resistance level for US equities.
See chart at right top of blog. We failed to significantly crack this level for 3 days. The longer we fail to crack this level significantly, the stronger it gets.
News from Europe is still a trump card.
.
**********************
Paul's Corner
Buy The Dip is a favorite line tossed out these days. More important is to buy correctly. We were looking at SPRD for YSL 7. It performed well during the past few months but it took a hit a week or so before YSL 7 was introduced.  SPRD was in a good dip position and at that time it was tempting to add it to Your Stock List.
Well, SPRD turned out to give a good lesson on institutional dumping and also an example of a good short.
The chart did show some topping action after a good run. Two sharp down days on 11/17 and 11/18 gave a warning. On 11/19 SPRD experienced a 13% drop and a drop this big after topping action can "usually" be assumed as dumping by institutions.
Often after a first dump the institutions will let a stock tick back up before second round of dumping. The next few days the chart ticked up and almost recovered, then on 12/5 another dump of 11%.  This is a classic chart of institution dumping and not a buy the dip opportunity. Don't forget this chart!
When you see a pattern similar to this, it's not a buy the dip opportunity. In fact it's often an opportunity to short. On 12/06 SPRD opened at 24.03 and headed south all day. When it opened it sat still for a bit of time, an indication of no buyers and shortly after someone flushed the toilet and the shorts were in charge. Again, don't forget this chart!
Oh, since we dropped SPRD we needed to replace it, FTK was chosen at the last minute. Good choice, eh?
.
************************
.
Current Positions
.
Strategy – Buy the Dip of trending sector/stock
Paul's tutorial on Buying the Dip
Your Stock List #7 [YSL #7] is out and Paul has been updating it in the comment section of the blog. – Some excellent choices here.
SSO – (ETF that is @ 2X long the S&P 500) Bought, on dip at 46.20
USO - (Oil ETF and UCO 2x oil) under consideration on dips.
GLD – Simply the best long term investment over years. May not outperform a trending S&P right now, but it should be part of any long term portfolio.
All of Your Stock List #7 with links to charts may now be found  in the Positions Section of blog.
(Scroll down)
********************
.
Longer Term Outlook
3+ months
Fundamentals behind the LTO –
The Fed has seemingly committed to do whatever it takes to hold things together. From US equities to the European Union. Over the last few years our Fed has been a successful major manipulator of US equities -higher. Working with allies it is attempting to do the same on a global scale.
.
CAUTIOUSLY BULLISH
.
Investors411 has 5 different valuations - BULLISH, CAUTIOUSLY BULLISH, NEUTRAL, CAUTIOUSLY BEARISH, and BEARISH.
Everything written in BROWN is a repeat from a previous day(s)
AS ALWAYS, DO YOUR OWN RESEARCH BEFORE INVESTING
ALL TRADING INVOLVES RISK AND POTENTIAL LOSS OF PRINCIPLE
CHECK ALL DATA, I MAKE MORE THAN GRAMMAR  ERRORS.